Dressing For Summer in the Office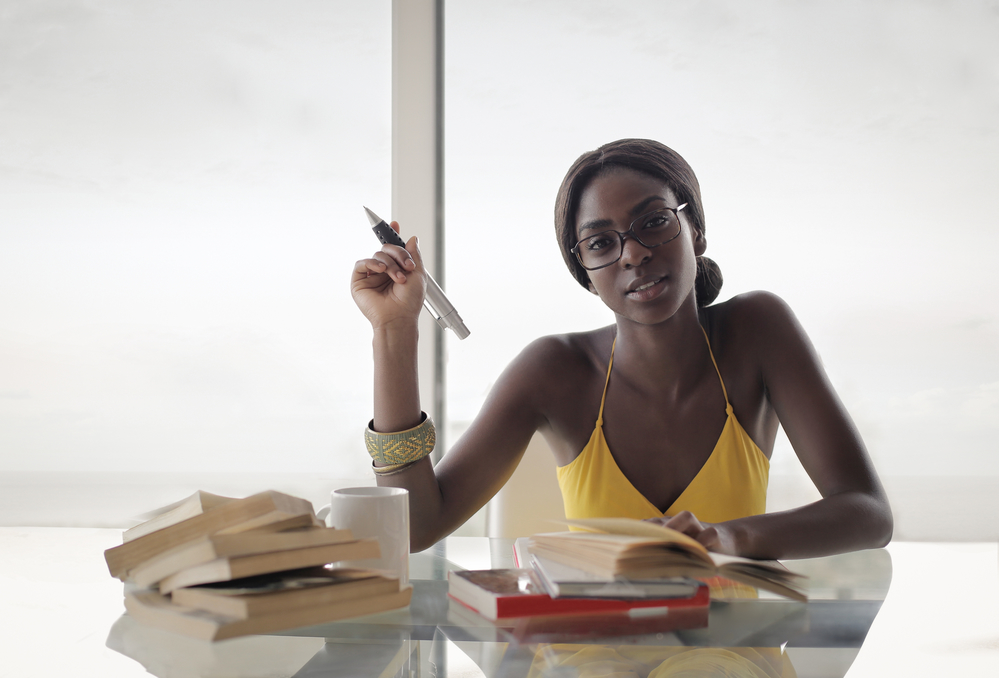 Everyone's sense of workplace fashion is different. Your clothing style depends on your personal taste as well as the type of workplace you're in. One thing we all have in common, however, is a hot, humid late summer to dress for. Here are some ideas to keep you looking good in the office and feeling good on your way to and from work.
What you don't want to wear are either a winter look or a summer weight fabric that is too revealing, or a design that is not work appropriate. The runway often doesn't express what women can wear to the office.
What to avoid:
● Spaghetti straps
● Sheer, see-through fabrics
● Short shorts
● Miniskirts
● Sweatpants/jogger wear
● Low cut tank tops
● Polyester and other synthetic fabrics that don't breathe well
● Weird cutouts (exposed hips, bellies, and lower backs are generally not office appropriate)
● Exposed undergarments (low-rise trousers and open-back tops that expose your underwear should be avoided)
Now, these are not absolute rules. Pair a spaghetti-strapped top or dress with a jacket and it's completely appropriate for the office. Do the same with a sheer top, or wear a light camisole underneath.
What to wear:
● Natural fibers like cotton and linen
● Light colors
● Layers
● Creatively mixed patterns
● Simple accessories like a satin scarf or colorful hairpin
● Open-toed shoes
Shirtdress
The shirtdress is an amazing piece to have in your closet. They're somehow both casual and elegant at the same time, both conservative and flirty, and best of all, comfortable. Some shirtdresses look like, well, a dress. Other look more like something a very tall boyfriend might have left over. Paired with a belt or swinging out like a bell, the texture, fabric, color, pattern, or print can be as varied as you like.
Something to watch out for, however, is that you don't want to look too comfortable. The shirtdress can look like pajamas in the wrong fabric. Avoid silk and satin. Keep it fun, but professional.
Here are a few we liked. There are many, many more: This shirtdress from Lulu has a classic shape. Kate Spade has us in fun patterns. Adding a North African flare, this shirtdress from Zara looks super comfortable. Brooks Brothers' takes us conservative but fun in this classic look.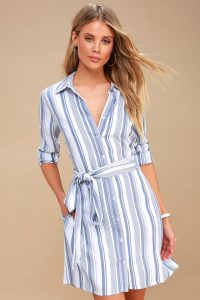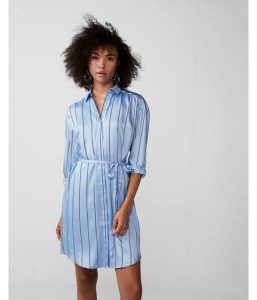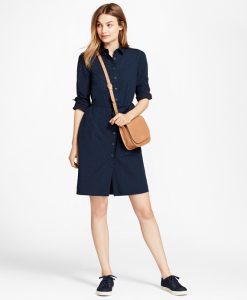 Skirts and Blouses
Breezy skirts are the obvious go to in summer and can be a great way to add playful volume to an otherwise plain look. Consider adding a long belt to offset a matching blouse. Summer is a great time to go sleeveless, if you are comfortable that way. Somehow a normal dress shirt becomes very elegant when the sleeves are removed—which has the exact opposite effect in menswear.
Don't be afraid to be bold. Mixing patterns has been popular for a few years now and, so long as it's worn with confidence, you can pull off just about anything these days. Hold your head high.
Here's a bold look from Zara. And here's an equally bold but almost completely opposite look from Brooks Brothers. Here's an embroidered floral skirt that can be paired with a simple white top. And a gingham blouse we can't get enough of from Express.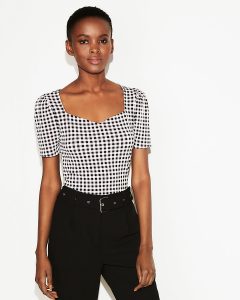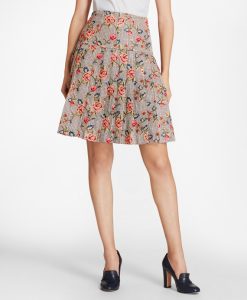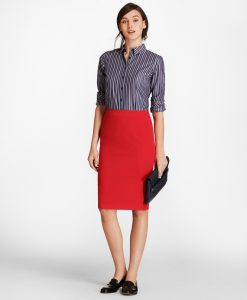 Billowing Trousers
Wide-legged trousers and culottes are perfect. They're very in style, offer lots of air flow to keep cool, and who doesn't like walking with that big swish?
We got caught up for quite some time amusing ourselves with big summer pants. But here are a few that stuck:
These striped, tie-front capri culottes from New York & Company have us debating whether we like them more or less than these wild pants. These super big shimmering trousers and these fun, billowing plaid pants from Zara. And these conservatively beautiful stretch-cotton trousers from Marni.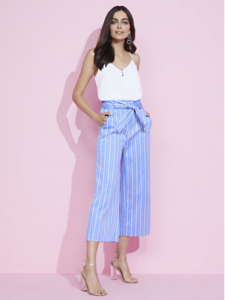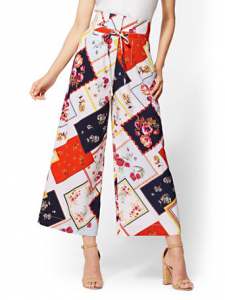 Blazer
Pair a blazer with a plain white T-shirt or button-down shirt, and lightweight trousers or even thin blue jeans. As always, we recommend playing with prints and solids.
Some beautiful jackets don't need to cost a fortune to look fantastic. But if you have the money, splurge for something from Stella McCartney. We love this jacket from Berek but are a little worried the fabric might be warm. We'd love to dress down this Balmain upper-crust look with some office-appropriate jeans. Linen is a great summer fabric, and so is this linen jacket from Johnny Was. We'll round things out with a more standard, double-breasted look from Veronica Beard.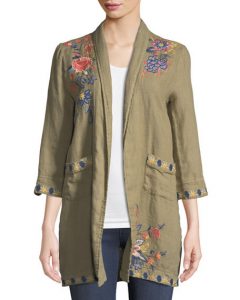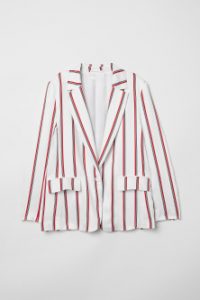 Summer Suits
We love the summer suit because it's always fashionable and offers a great chance to play with light colors and fabrics.
Here's the part where we suggest you buy a $1,300 suit from Dries Van Noten. And here's the part where we suggest its $40 alternative. Seriously. It's all about how you accessorize. No? OK. Here's a fabulous white Haider Ackerman crepe hourglass blazer for $2,300. The matching trousers are extra. Your summer suit is out there. Find it.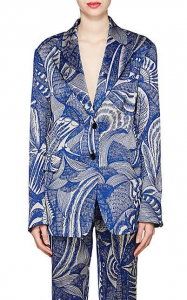 Summer Dresses
Naturally, summer is a great time to wear easy, breezy summer dresses. It's entirely possible to take that summer vacation vibe into the office and still be professional looking.
We got caught up at J. Crew looking for the perfect summer dress for the office. Floral first caught our eye. Then seersucker. Then more floral. And here's a lovely sleeveless dress from Kate Spade to round things out.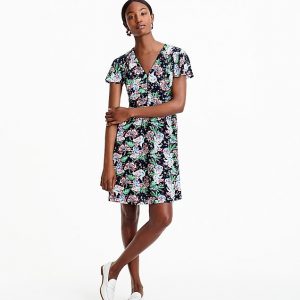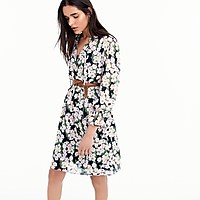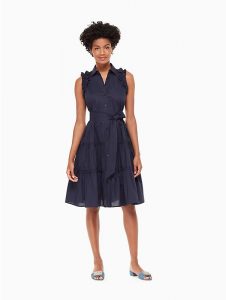 What's your dog-days-of-summer go to look? Where is your closet too thin?