Setting Smart Goals for Your Business and Finding Tools That Will Help You Achieve Them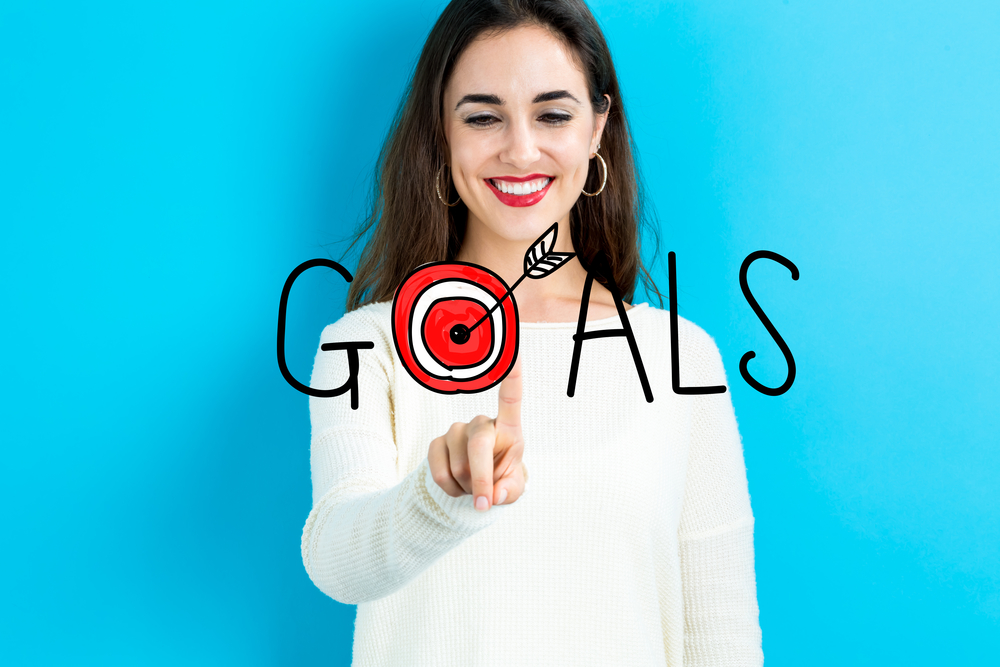 One of the most important things you can do to improve your business's health is set short- and long-term goals. Having a clear sense of what you want to accomplish helps you better define a path to getting there—something that can be elusive for many entrepreneurs.
But goals alone are not enough. How exactly do you go about increasing revenue or hiring new employees? Well-written goals are SMART: specific, measurable, achievable, results-focused, and time-bound. In short, they are structured in such a way that you can actively work towards completing them on a weekly basis and have a clear sense of how you are performing. Let's take a closer look at what a SMART goal looks like, how to set them for your business, and some of the tools you can use to better set and track them.
Setting a SMART Goal
A SMART goal sets you up for success by breaking down the things that need to be done in a way that you can tackle them with the resources you have on hand. That means the goal is:
Specific: Your goals clearly state what you want to achieve in a straightforward manner. That means including a what, why, and how. Instead of just saying "Hire new employees for marketing," your goal would be "By June of next year, hire a new junior-level marketing employee with 2–3 years of experience setting up and implementing digital marketing campaigns."
Measurable: The goal should be measurable so you can say clearly whether you were successful. If the goal is not a yes/no accomplishment, you should be able to determine how successful you were. Short-term measurements should also be included. In our above example, that might include "Interview 3–5 new candidates each month starting in January."
Achievable: This is a big one. Can you actually achieve this goal…reasonably? There's nothing wrong with aspiration, but excessive aspirations put you in danger of failing more often than you succeed. In the above example, how much time do you actually have, do you have the capital to hire new staff, and will you have time to interview, hire, and train this new employee? 
Results-Focused: Your goals should be designed to measure the outcomes of your efforts, not the activities that you do to achieve them. That's why our goal is to hire someone and not to interview people—if the former doesn't occur, the latter doesn't matter.
Time-Based: Finally, your goals should be clearly set within a reasonable time frame. Our original goal was to hire an employee. It doesn't reference a time-frame for doing so. The risk is that the goal won't be achieved within the window that makes the most sense, but instead either too early before revenue supports the hire or too late, which means you miss the opportunity to market your growing business. Worse, you procrastinate and never complete your goal.
Tools for Setting and Measuring SMART Goals
We recommend that you sit down and evaluate your current SMART goals and set new ones every quarter and then look at them at a very high level at the beginning of each year. But to stay on top of yourself and work towards accomplishing your goals, you also need a system in place to track your progress over time, especially for long-term goals that may take months to accomplish.
 

Journal: The simplest way to track your goals is with a journal, such as a note in Evernote or a Google doc that you keep updated with your status. Make a note on your to-do list to check and update this journal once a week. 

Spreadsheet: For metrics, create a spreadsheet to track key metrics for your SMART goals over time, especially if they will change over the course of several weeks or months.

Paid Tools: Several paid tools offer advanced features for SMART goal tracking.

Databox

is a business metrics tool that allows you to set up SMART goals for the entire business or for specific employees. More goal-specific software options include

Goals on Track

and

Goalscape

, both of which are paid but very specifically designed for goal setting and tracking.

Mobile Apps: Finally, you can use a mobile app, which gives you easier access to the things that matter most in your tracking.

Strides

and

ATracker

offer options that allow you to track multiple goals over time. Goals on Track also offers an iOS app. 
If you're serious about driving success in your business through carefully planning new SMART goals, take the time to set up a process you can follow each week and build goals that reflect your mission and values. Having a clear, well-defined focal point for efforts can be enlightening for a frazzled entrepreneur trying to stay on track.
Is it time to take your business to the next level? During the month of October (National Women's Small Business Owner Month), we're making it a little easier for you to find success. Join IAW now and SAVE UP TO 15%. Click here to learn more: Let's Grow Together!