The Power of We: Support & Empowerment Through Mentoring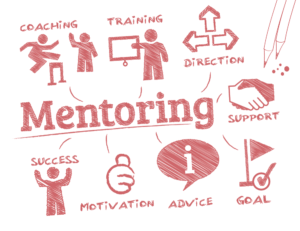 Competition, ambition, and adventure are attributes that are defining the 21st century. There is an urge enshrined in individuals to better themselves, and this is where mentorship comes in handy. Mentoring seeks to address this urge by providing the support, coaching, and encouragement that people need to manage their learning. The main mission of a mentor is to help people develop their skills, improve their performance and maximize their potential, a combination that enables them to become the person that they wish to be.
Mentoring and coaching have numerous benefits. The program gives people access to a mentor who understands the challenges and issues that they face. It also helps mentees to know their strengths and weaknesses, a factor that empowers them to break out of their comfort zone. Through mentorship, individuals will not only align their perception and reality but also build invaluable networking connections in their area of practice.
How to be a Fearless When Mentoring
Before engaging in a critical activity or approaching a goal-oriented situation, you should take control of your mindset. Your mindset will make or break you, and with the right mindset, you can overcome your fears and make the most of your abilities and gifts. Whether it is a personal or professional situation, fearless leaders around the world consistently create the optimal state of mind to face challenges and achieve success. Both before and during mentorship, it is important that mentees adopt the optimal state of mind.
There are several steps that you should take to achieve the right mindset and to be fearless. The steps will help you have an aligned mind as well as prepare you temperamentally, tactically, and technologically.
• It is important to identify destructive thoughts immediately when they enter your mind. Once you have identified the negative thoughts, you should pause and reset them so that they will not interfere with your mindset.
• You will need to fill the void left by the destructive thoughts with a new constructive thought or idea.
• If you want to maintain control of your mind and keep a mindset primed for fearlessness, you will need to use mental exercises and rituals to reinforce a series of constructive thoughts.
How to Build Mentor/Mentee Relationships
One of the benefits of mentorship programs is that they help mentees build useful relationships and make connections. The modern world is more connected than ever before, with relationships and networks playing a critical role in an individual's success. Both professional and personal relationships can enhance your chances of maximizing your potential to become the person you want to be. However, making connections takes time and effort. It requires that you develop attributes and qualities that will make you valuable and unforgettable.
Making connections means that you have the communication skills necessary to engage with people. Besides great communication skills, you will also have to be friendly, approachable, and intriguing. People also remain memorable when they leave a positive impact on the lives of others. This means that you have to be genuinely generous toward other people. Connecting with people on a personal level requires that you pay close attention, focus on what matters and keep in contact. Mentoring can help you bring out these skills and abilities, which you will need to harness and use so that you can make useful connections and build strong relationships.
How to Mentor and Empower Others
It is only by being coachable that you will recognize your strengths and weaknesses and maximize your potential. If you are not coachable, there is no way you will benefit from mentoring and coaching programs. Any leader who is keen on growing and achieving more should, first of all, have the right mindset. It is also important for you to be around people who constantly challenge you. You will need to seek multiple opinions and be willing to listen when others give their views. An open-door policy will help you to gather diverse opinions from different people. Finally, and probably most importantly, you should set aside time for self-reflection, to internalize different opinions and channel them toward growth and development.
Being coachable and benefiting from coaching comes with the responsibility to empower others. This can be achieved through being positive, involving others in decision-making, sharing ideas, making connections, and teaching. When you become coachable and improve yourself, then you have an obligation to improve society by empowering others.
Interested in becoming a mentor? IAW's mentor/mentee program is looking for professional women to help our community. For more information, check out our website to understand how membership can benefit you.
Tags:
achieve
,
aspire
,
career
,
connect
,
empowering
,
goals
,
mentor
,
network
,
networking
,
professional
,
value