Your Guide for Mentoring Success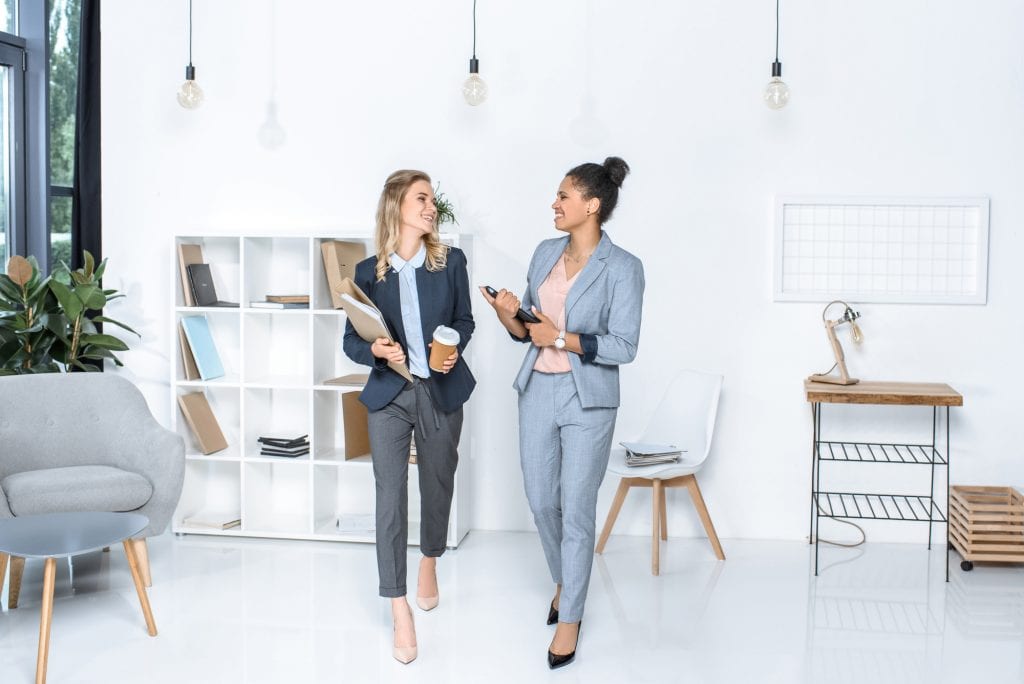 As the fight to get and keep more women in top leadership positions goes on, those who are against this new wave of change have come up and labeled mentorship as an old-school strategy that can no longer help women achieve their career goals. However, the truth is, mentoring works whether it's through a formal organization setup or through informal one-on-one meetings. Whether you are a career professional or a business owner, having a defined, measurable mentoring relationship will provide you support to succeed.
Even though women are being encouraged to participate in mentoring programs, only a few of them heed the call with reports indicating that only 10 percent of women sought out a mentor either at work or outside their workplace. So, what should be your checklist if you're looking forward to a mentoring success?
Finding a Mentor
Your path to a successful mentoring program will start with finding the right person to be your mentor. Think about your personal brand and what you want to achieve in your career before you decide on the type of mentor that you want. Evaluate yourself critically and determine your short-term and long-term career goals before you choose your mentor. Keep in mind that finding the right mentor can inspire you to success. The right mentor should:
Treat you as an equal partner
Always be there for you
Push you to your limit
Always see the bigger picture
Identify all the key attributes that you're looking for in a mentor. He/she should be someone who is trustworthy, a good listener, honest, inspirational and encouraging. They should be someone you can share your secrets with anytime.
Once you have listed the key attributes that you're looking for in a mentor, list all people you regard as potential mentors and avoid people who are in your direct line of management. You should instead focus on finding individuals who are willing to offer great insight and expertise. After you've come up with a list of your potential mentors, review them against your list of attributes and request to meet at least two of them to discuss your mentoring relationship.
Establish a precise relationship with your mentor whether formal or informal. This will dictate how you interact with him/her and will help both of you to stick to the mentoring program. If you're not comfortable with the typical formal mentor-mentee relationship, then you can request your mentor to adopt the informal relationship that will suit you best.
Document a Formal Relationship and Expectations
The core purpose of any mentoring program is to help the mentee achieve their goals. However, there will be nothing to accomplish if you don't undertake goal-setting. In fact, goal-setting should be among the first things to do in a mentoring program. It is also important that you firmly establish your relationship with your mentor before you start engaging in the mentoring process.
Get in touch with your selected mentor and establish a working relationship with him/her. This can be achieved by sending them an email detailing your plan of action moving forward and how they will be part of your plans. Remember to indicate your goals and key milestones that you hope to achieve.
Schedule a meeting with your mentor and identify all the key topics of discussion. The topics should feature your areas of weakness and how you hope to benefit from the mentorship program. Your primary focus should be on your areas of weakness. From there, determine the outline of your mentoring schedule which should include the frequency of check-ins. You can make a combination of both informal and formal meetings to make the mentoring program more interesting.
Track Your Progress
Once you have everything in place, ask yourself how you will track the success of the mentoring relationship. Break down the program into critical milestones that you want to achieve and monitor your progress at every stage.
Always have a list of pre-prepared questions that you want to discuss with your mentor in each meeting and follow up every session with a thank you email and a precise action plan moving forward. Evaluate the progress of the mentoring relationship at each stage and make sure that it is still valuable to both of you. If you discover that you are not gaining anything useful from it, then you should take actions to redefine the relationship and take time to look for another mentor.
Join us for eChapter on 1/23/2019 and learn how to identify a mentor that will help you succeed. eChapter is our virtual networking platform where women from around the world come together to learn from each other, share experiences and inspire each other. Learn more and register here.