The decluttering trend has taken hold of America and has many people cleaning out their closets and getting rid of excess stuff. Research shows that clutter has an impact on productivity – and that when we eliminate things we make way for improved focus.
Cleaning out your closet is one thing, but how do we move beyond our closets and clear our minds as well?
During eChapter on August 7 we set out to answer this question and more!
eChapter is hosted by Emmy-nominated Tanya Memme and offers IAW members a chance to connect over topics that will help them thrive personally and professionally.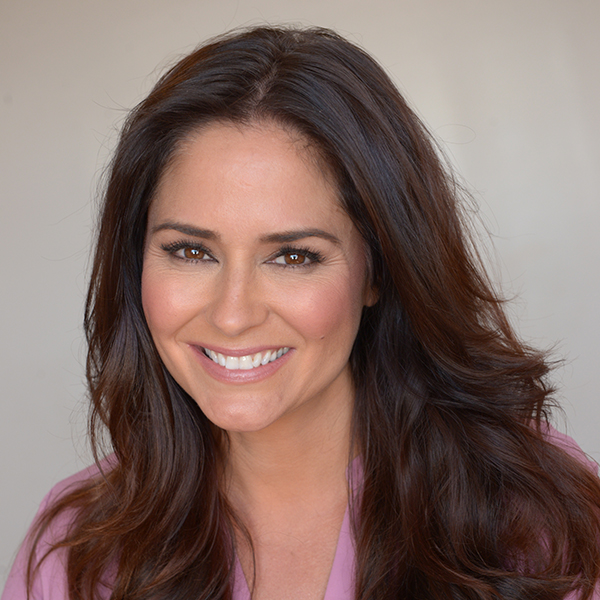 Tanya Memme is the host of IAW eChapter
Meet the Panel
We welcomed two amazing panelists for August eChapter: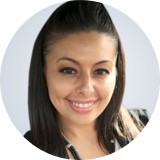 Jennifer Ortiz Correa is a Licensed Mental Health Counselor and owner of OC Counseling Services in Ocala, Florida. With over 12 years of experience in both clinical and educational settings, Jennifer is trained in understanding the complexities of maternal mental health and family systems, and is licensed to diagnose and treat mental and emotional disorders. Jennifer is passionate about guiding parents to explore their own concerns and helping them to discover the tools needed for a lifetime of balance.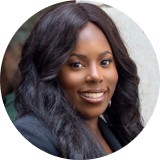 Ada Crenshaw is a Change and Configuration Management expert, public speaker, and rising star in Lean Six Sigma. She helps companies work in a lean and efficient manner, guiding them to work smarter, not harder. Ada is the president of the local chapter in Dallas, Texas.
Star Jones and the Marie Kondo Method
Star joined us for a few minutes from her house in the Hamptons – a house that she declared full of treasured items that she has collected over the years. Her goal for this summer: clean out the basement! She introduced the popular book written by Marie Kondo (link to book) and described how to identify items that spark joy.
Going beyond cleaning out the basement, Star shared some great tips for helping to clear the cobwebs from your mind as well, to make space for things like exercise, social activities, and things that really bring you happiness. Don't waste energy thinking about people or things that spark feelings of negativity.
Know what sparks joy in your life and spend your energy there!
Who Can Relate?
Based on the Zoom chat session, many members chimed in with their personal struggles with clutter – in the home, office, and mind! Our panel was quick to share their perspectives and tips.
Don't Let Things Pile Up
Everybody agreed that it's easy to let things pile up all around us. To help clear the physical clutter, our panel shared this:
Ada: Make a box – if you haven't looked at the items in that box in a few years it can probably be tossed. Don't let this process overwhelm you. Make a list and check things off as you have time. Don't try to tackle the whole thing at one time – go room by room.
Jennifer: The Kon Mari Netflix show was helpful: it gave tips that helped get me started. After watching the show I worked with my closet and it made a BIG difference. Also, in terms of clutter in your life, understand the power of saying no. Agreeing to do everything asked of you easily creates overwhelm. Align your actions with your values before piling more to-do items onto your plate.
"Saying no allows you to create space for other things you need in your life."

Tanya Memme
Decluttering Mental Space
What about when you're battling multiple areas of clutter, both physical and mental – where do you begin?
Ada: It's important for you to take time for yourself – disconnected – to reevaluate what brings you happiness.
As a single mother and entrepreneur, Ada balances a lot and it can quickly become overwhelming. She took a weekend away and unplugged. During that time she was able to mentally assess relationships and personal goals, and make a plan for prioritizing in her life.
"It's also important to declutter your friends – evaluate who is in your circle and protect that space. Some friends you will need to love from afar and some you may need to let go of. These are difficult decisions to make, but in the long run they'll help you."

Ada Crenshaw
"Be intentional about spending time with people who acknowledge and value your worth."

Tanya Memme
An early morning ritual has helped Jennifer start the day right. She meditates and prays and finds that she is able to put things in perspective for the day.
Tanya suggested that we not check social media accounts first thing in the morning as this causes you to start the day feeling overwhelmed.
Christine R. mentioned that walking her dogs helps her to declutter her mind every morning!
Ada: Corporate America can be very draining – remember that you are a line item on their books. Put yourself first (be selfish) because at the end of the day they will let you go if the bottom line can't afford you. "Invest in yourself and identify the steps to get yourself to a better place. It may take a while, but the journey will be worth it." If your environment is negative, change it.
The common takeaway for clearing the clutter – both in your life and mind – was to prioritize what is most important and then eliminate the things that bring you stress and don't spark joy.
Jennifer: I found that when I became a mom I was trying to be a "Super Mom" and taking on everything. There was an impact on my personal health and I started feeling sick, tired, and run down. I had to learn to let go of certain things and be who I truly wanted to be. People expect so much from us, but we need to focus more on what we expect from ourselves.
Giving to others – being of service and helping others – can offer a perspective on what is important in your life. But it's important to align your service with your values and know when to say no.
Member Chat:
"The power of helping others can sometimes overpower you." – Vanessa
"People expect a lot, but aren't always in your corner when you need them." – Tracy R
Ada: Honesty is key. Respect relationships and let people know how you are feeling. Don't blame others, but have a productive conversation and express what you are feeling. You may need to reassess why people are in your life!
Tanya: Know when to walk away – Tanya went through emotional and verbal abuse at work and walked off the set while filming a show. She is still dealing with the repercussions of that decision, but happiness and success go above feeling crappy at work. Create space for more happiness!
Technology: Does it help or make things worse?
Technology can be helpful as you work to rid yourself of stuff and become more organized, but it's a slippery slope. These days it's so easy to download another app, take hundreds of photos, and stay in touch on multiple platforms. It can all be overwhelming – and more intrusive than you like!
Ada: There are apps and programs that are designed to make your life easier. Take the time to review different options and to clean up your disorganized files. Test things and use what works best for you.
Jennifer: The ability to instantly communicate through chat, text, and messaging has added distraction. It is important to set limits and manage the technology.
Tanya asked how people manage the messages they receive on multiple platforms and find the time to respond to everybody.
Ada: Don't give it a lot of energy, but you do have to go through it. Establish a regimen for yourself and block off time during your week to do social media. The constant start/stop will make you lose focus. Develop a rhythm to keep up but not let it overtake you.
Jennifer: Use the after hours setting on your phone to help reduce interruptions in the evening. You can also use an auto-responder to notify people of expected response times.
"Use technology to help set boundaries and protect your space"

Ada Crenshaw
Member Chat
"Manage subscriptions with True Bill to make sure you only pay for what you use. I also recently downloaded this new app Mazzi Wallet – it's a free digital wallet where you can store all of your gift cards and store credits. I can't tell you how many gift cards I had for myself, and kids." – Talia C.
If You Aren't Happy
Once you start clearing away the clutter and identify what makes you happy, you may realize that your current professional journey isn't bringing you joy. Remember, there are other ways to make money. Take steps to identify where the problem is and go make a change.
Tanya shared about her experience being verbally and mentally abused at work and walking off the set. Ada is currently mapping out her personal exit strategy from the workplace. It takes time to make these things happen, but change is always possible.
Member Chat:
"I am a Financial Advisor. She was very smart to sit with a professional and create a game plan… if you ARE planning an exit from a company." – Lilliam R.
This echapter session was full of tips and ideas to help you declutter. If you missed it, you can catch the replay here.
Be sure to join us next month for our session on Productivity Hacks! Register here.
Is there something that you have found works well to declutter your life, mind, relationships? Let us know in the comments!