eChapter Recap: Ten Tips For Your Most Productive Day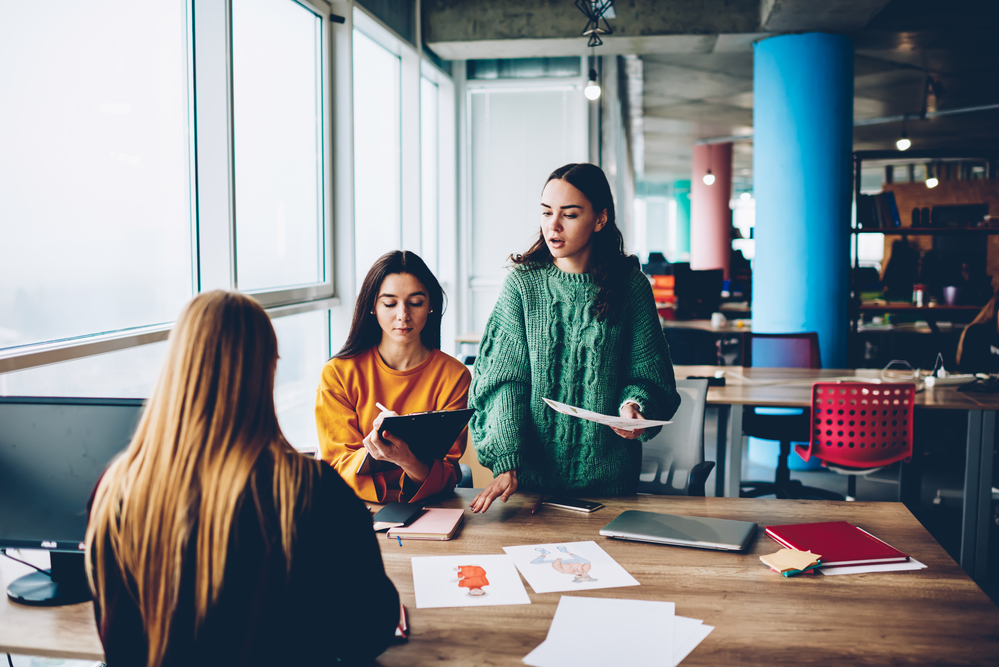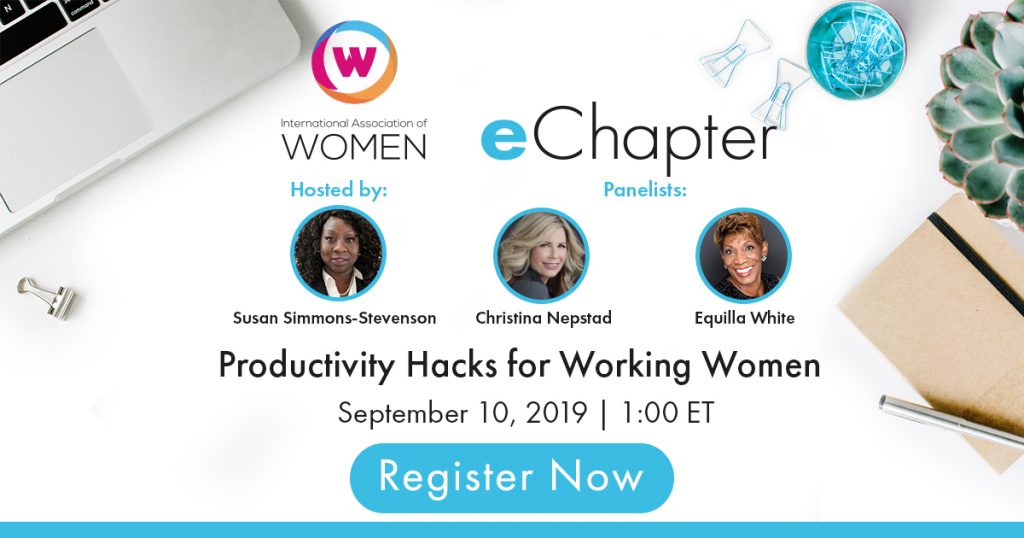 Meet the host: Susan Simmons-Stevenson is the president of IAW Atlanta as well as the president and founder of The Lifecycle Network, a woman-owned business based in Atlanta, GA, that is a full-service recruitment and HR consulting firm specializing in helping companies identify the right people for their staffing needs.
Meet the panelists:
Equilla White, is the principal at Legacy International Inc. and Home Centre Real Estate Inc. (dba) SWS Learning Center. Prior to Equilla's current position, she was responsible for the business management of Department of Defense (DoD) projects totaling over $450M. She is known as a "Budget Queen" and "Transition Coach" via her financial literacy workshops, which target budgeting and transitioning through major life events. Equilla and her husband work together as "Transition Coaches," helping people transition through major life events, including: From Corporate to Entrepreneurship, Diversifying Your Business, Asset Protection, Recovering from Divorce. Her main goal in life is "to be better every day." She also recently stepped up to lead the IAW chapter in New Orleans.
As a renowned interview coach, author, and educational speaker, Christina Nepstad works with clients and organizations around the country, including our nation's military, various colleges, and global businesses. She is also the go-to interview coach to some of the world's most influential and successful women. In 2017, Christina and her game-changing Power Seat program were featured in Forbes! Christina is also a communications expert and contributing writer for the beauty industry's Pageantry magazine. Christina resides in Southern California with her husband and two kids.
Star Jones joined us via video with her tips on how to become a better planner.
Our panel had a great conversation about productivity and came up with some great tips to help you be more productive:
Top Ten Tips:
Delegate! – When your to-do list grows beyond something you can manage alone, don't be afraid to delegate. Ask for help on tasks that may not involve the best use of your time.
Prioritize Your Must Do's and Can Waits – Stay in the moment and focus on the things that must be done today. Don't look back with regrets and don't look too far ahead and become anxious.
Plan Ahead – Make a reasonable to-do list: Identify your goals and align your to-do list with the tasks necessary to accomplish your goals. Set timelines that are realistic and will give you a calendar to work with.
Find an Accountability Partner – Share your goals with your friends, family, mentor, and support team and remind them that you trust them and that they should be holding you accountable.
Identify Your 2 Peak Hours – Are you more focused first thing in the morning? Maybe you get a boost of energy just after lunch? Pay attention to your personal work style and rhythms and then prioritize your workload so that you can be most productive during those peak hours.
Don't Listen to Fear – Ask for help if you need it and don't avoid projects because you are uncertain of the outcome or afraid of failure.

"Don't listen to fear. You never really lose. You either win or you learn." Christina Nepstad

Take Care of Yourself – Always include self-care and nurturing in your to-do list. Keep yourself healthy and happy! Set healthy patterns for yourself. Your personal life affects your professional life and it is important to set goals that will allow you to be your best self everywhere.
Don't Be 'Busy', Be Productive – There is a difference between being busy and being productive. Ensure that your actions are actually accomplishing tasks on your list and make sure you are managing your time effectively.
Post Its – While technology has enabled us to be more productive, an old fashioned post-it note or a simple to do list is a great way to track your must-do list and stay on top of the most important goals.
Eliminate Distractions – When it's time to focus and be productive, turn off automated notifications, silence your phone, and close your office door. Research shows us that the average worker checks their email 36 times an hour and that it takes 16 minutes to refocus after handling a new email.
eChapter sessions are hosted monthly and offer IAW members a great opportunity to learn, connect and engage. Want to get involved? Learn more about eChapter here.