Women's History Month is a perfect opportunity to celebrate overlooked women who massively contributed to women's rights, global issues, and more. History notoriously overlooks the achievements of women, especially women of color, and recognizing their accomplishments is one way we can work toward a more inclusive and equitable society. We hope these eight women inspire others to reach the impossible or spark someone's desire to support women.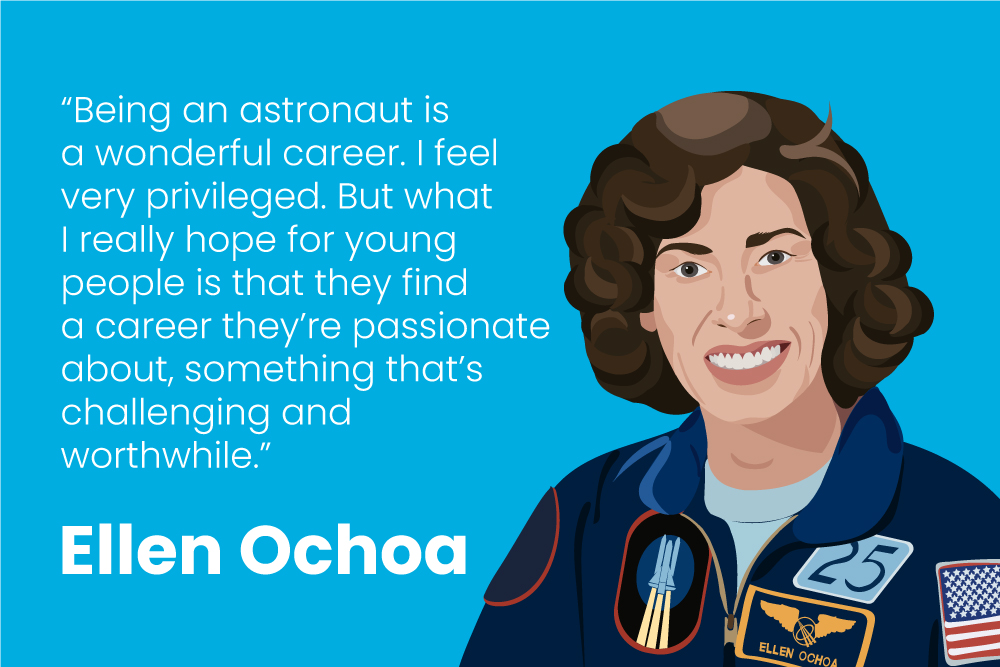 Ellen Ochoa 
In 1993, Ochoa became the first Latina astronaut in space when she was a mission specialist on the space shuttle Discovery. Since then, she was instrumental in the construction of the International Space Station and became the director of NASA's Johnson Space Center from 2013 to 2018. Today, Ochoa is the chair of the National Science Board (NSB).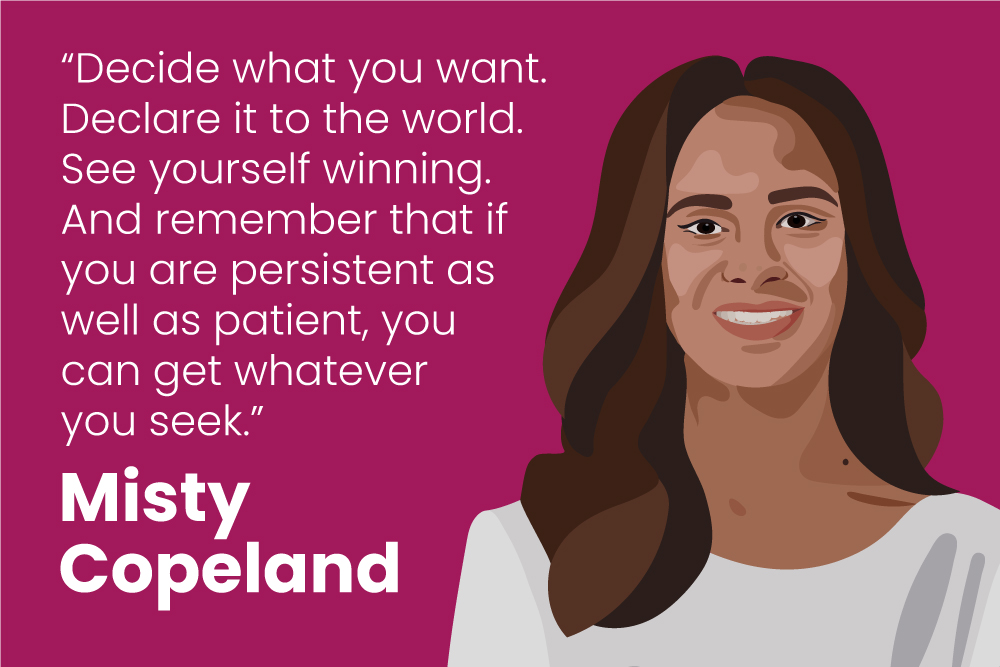 Misty Copeland
The first African American woman to be promoted to principal ballerina in the American Ballet Theater was Misty Copeland. Over her career, she was awarded the Leonore Annenberg Fellowship in the Arts, the "Breakthrough Award" from the Council of Urban Professionals, and the Young, Gifted & Black honor from the 2013 Black Girls Rock! Awards. In 2014, Copeland was appointed to the President's Council on Fitness, Sports, and Nutrition by President Obama.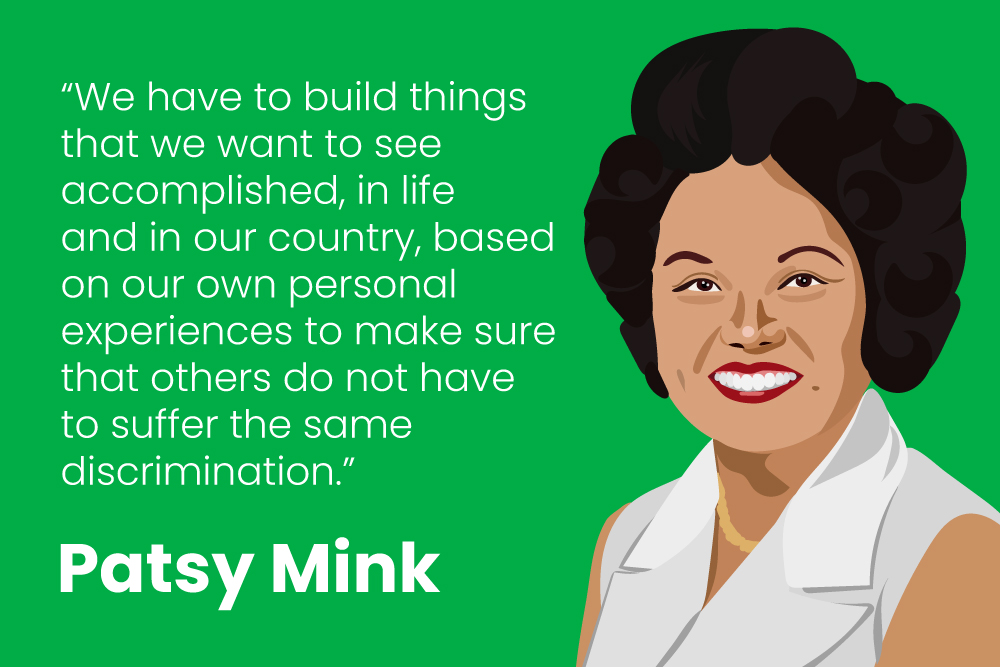 Patsy Mink
In 1964, the first woman of color elected to the U.S. House of Representatives was Patsy Mink. She was a Democrat representing the state of Hawaii despite the Democratic Party's disapproval of her campaign. During her time in congress, Mink introduced and sponsored some of the first childcare bills and legislation for bilingual education, special education, sabbatical for professors, and more. Mink was also a key author of Title IX and has a law named after her which extends Title IX into all areas of education, Patsy T. Mink Gender Equity in Education Act.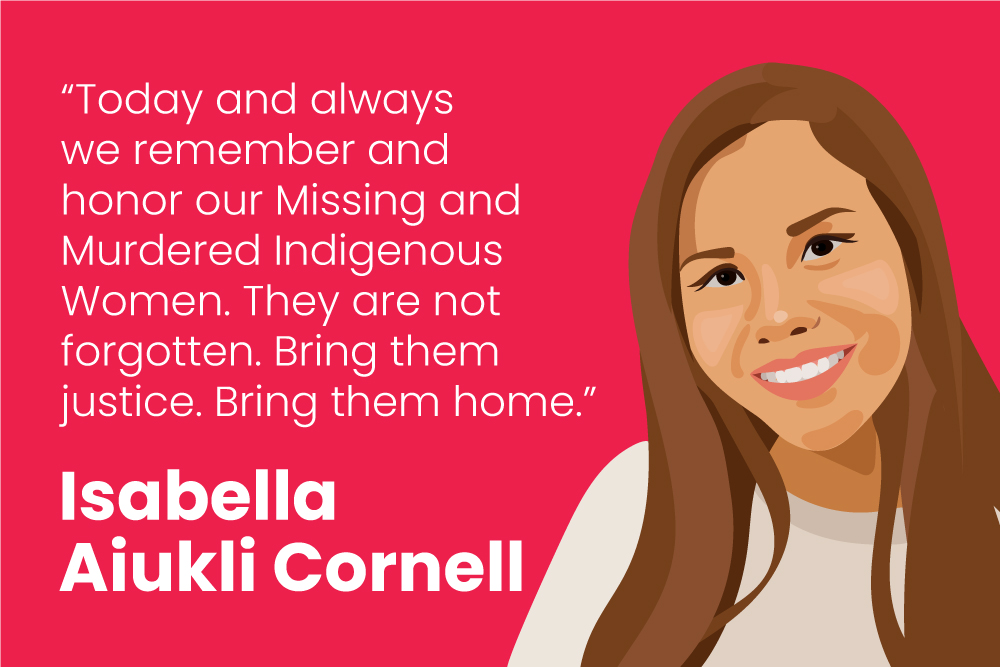 Isabella Aiukli Cornell
The 2018 prom season saw Isabella wearing a red pleated gown featured on Teen Vogue and designed by Della BigHair-Stump to bring awareness to missing and murdered Indigenous women and girls. Isabella, from the Choctaw Nation of Oklahoma, is also a member of Matriarch, an intertribal organization dedicated to creating a safe space for Native women who experience violence.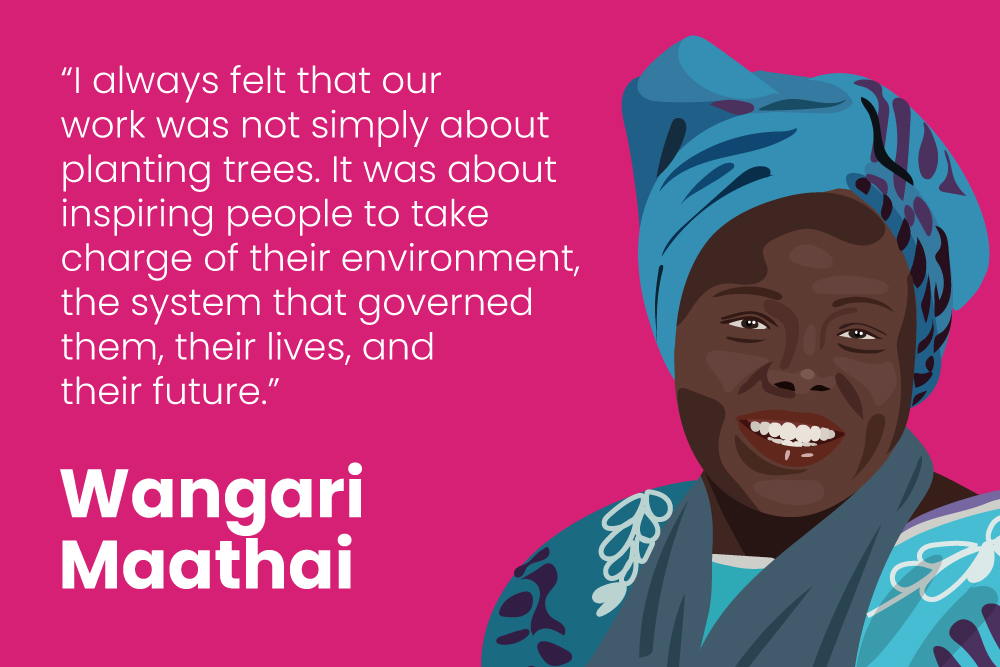 Wangari Maathai
Maathai was the founder of the Green Belt Movement, author, professor, and the first African woman to win the Nobel Peace Prize. Her work helped give jobs to thousands of women and plant over 30 million trees in Kenya and other parts of Africa. Maathai was also the first woman to earn a doctorate degree in East and Central Africa and serve as the Department of Veterinary Anatomy Chair. There is an Institute and a foundation named after her.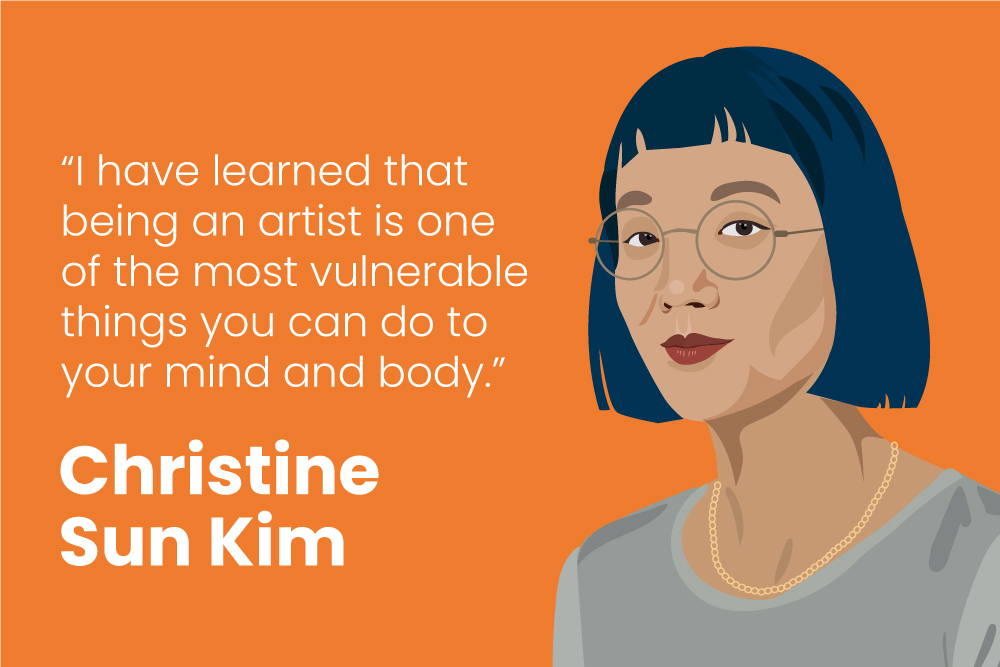 Christine Sun Kim
Ever wonder how to express sound in art? Christine is a Berlin-based artist who uses her art to advocate for the deaf community. She explores and deconstructs ideas of communication and sounds in society through her drawings, photographs, and performances that combine ASL, body language, and musical notation. In 2015, she gave a TED talk about her art and ASL which you can view here and to see more of her work check out her website here.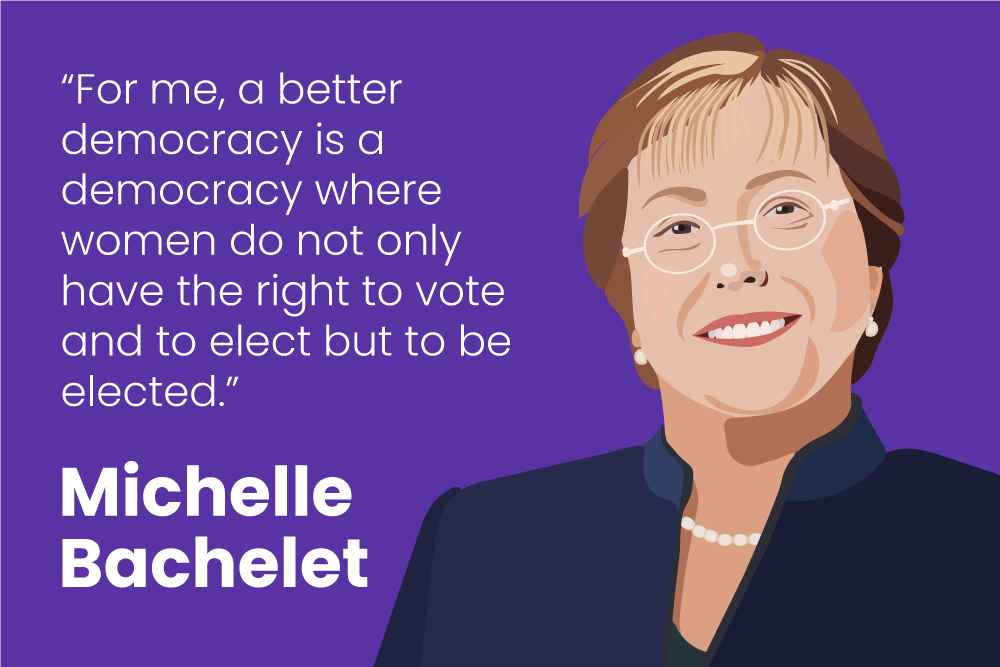 Michelle Bachelet
Chile's first female president was Michelle Bachelet who advocates for gender equality. Before her term as president, she also served as Chile's first female Defense Minister and as the Health Minister. Then, in 2018, Bachelet became the seventh United Nations High Commissioner for Human Rights which she held until 2022.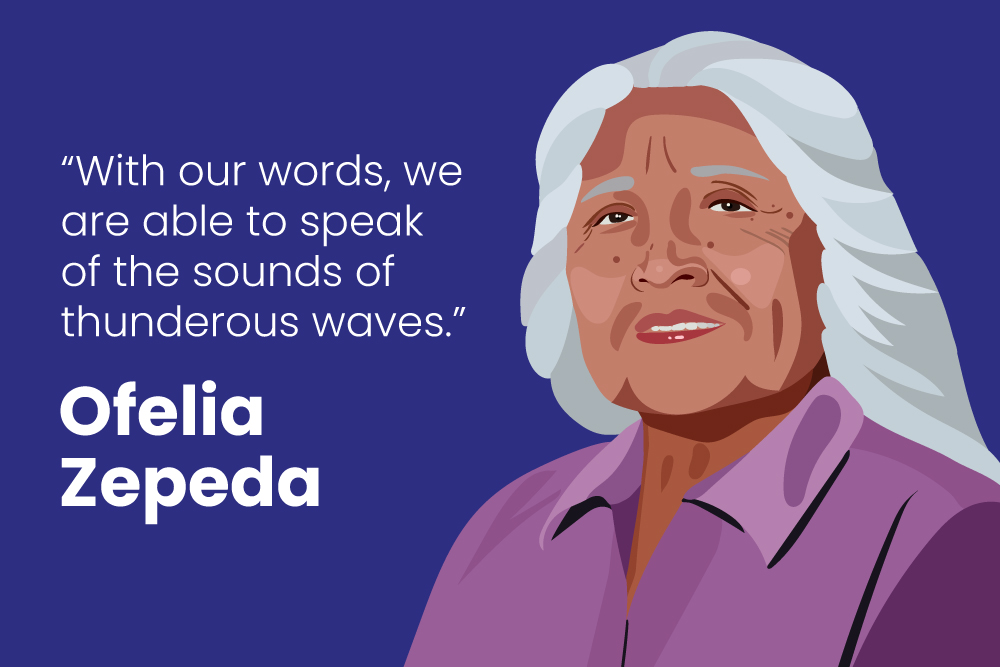 Ofelia Zepeda
Zepeda is a poet, linguist, and advocate who wrote the first grammar book on the Tohono O'odham language spoken by Indigenous people living in the Sonoran Desert in Arizona and northern Mexico. She also is the co-founder of the American Indian Language Development Institute (AILDI) and received a MacArthur Fellowship as well as a Distinguished Service Award from the Modern Language Association.

The International Association of Women partners with world-class organizations to offer our members access to incredible resources and support. Just as our members build skills through shared knowledge, IAW works with its partners to develop lasting relationships. If you are interested in supporting women's growth globally, then partner with the IAW at https://www.iawomen.com/partners