By Megan R. Elrath
Team Writer, ReFresh Your Step, LLC — Career Advisory & Strategy
You did it. You finished your degree (or degrees!), you landed your dream job, you excelled in your new role, and you met every challenge with confidence and success. Now what? After a few years in your role, you will probably begin looking ahead to a promotion – but Promotion Seeking 101 was not offered as part of your formal education. Follow the 6 steps below to land the promotion you deserve.
1. Understand typical career paths in your organization. When seeking a promotion, start by evaluating the different ways in which your colleagues have advanced through the ranks in your organization so that you know exactly what position to seek. Review the company's organizational chart and understand your next steps, especially regarding title and responsibilities. For instance, if your current role is Marketing Coordinator, should you aim for a promotion to Senior Marketing Coordinator, or Director of Marketing? Evaluate the responsibilities of the next logical role and consider how well your skills and experiences fit with the role's criteria. Perhaps your desired next step does not fit a prescribed career path – do not be afraid to architect a position description that fits with the organization's objectives while propelling your career forward.
2. Know your value. Now that you have zeroed in on the right role, begin compiling a catalog of your accomplishments, experiences, and skills that make you a perfect fit for the position. Review your performance evaluations, focusing on quantifiable achievements that align nicely with your proposed next step. For instance, if the promotion requires you to manage a high-volume client account, compile a list of your successes managing similar accounts. Prepare quick, easily digestible statements like "I increased the overall revenue of the XYZ Corp. account by 15% over the last year by introducing a new digital marketing strategy that targeted their desired market segment. I'm confident that I could apply my experience managing this account to drive growth on the ABC Corp. account." Prepare an executive summary of your relevant achievements, with some charts or other visuals to drive home your points.
Next, think salary. Be prepared to discuss a specific dollar figure that aligns with your desired role and your contributions to the organization as a whole. Resources like salary.com and glassdoor.com can help you to identify a target figure that even takes your geographic location into account. If you have internal contacts who can also provide company-specific info regarding compensation for different roles, have a conversation (think HR; trust us, it's always helpful to have a friend in the HR department!).
3. Get ready to talk. Most supervisors do not love surprises, and a surprise promotion-ask is no exception. Contact your supervisor to let her know that you would like to chat with her briefly about your career path. Alternatively, plan to bring up the topic at your next performance evaluation. If possible, schedule the meeting for the time of day when you feel your best. For instance, I tend to be sharpest in mid-mornings, but start losing focus in late afternoon. In the days leading up to your meeting, take some time to review your prep from step 2. Take it a step further by practicing your conversation with a friend. Think about a few potential scenarios and talk them through – the more you practice this conversation, the more confident you'll feel during your meeting. You may want to also check out a favorite book around our offices, The Art of Self-Promotion. This is a phenomenal resource and will quickly become central to your career growth.
4. Get that promotion, by promoting yourself. On the day of your meeting, wear an ensemble that taps in to your power and confidence. Gather your materials, take a deep breath, and get started. Begin your conversation by reiterating your commitment to the organization and your drive to succeed in your role, then introduce the idea of your well-deserved promotion. Keep the conversation matter-of-fact, and focus on your ability to succeed in the role. As tempting as it may be, avoid discussing your personal reasons for seeking the promotion.
5. Plan your next move. In a perfect world, your supervisor will immediately say "yes!" and begin processing the logistical steps to secure your promotion right away. If your supervisor agrees that you deserve the promotion, but says she doesn't have the budget or the negotiating power to secure it for you, ask when would be a good time to follow up and revisit the topic. You'll also plan time to follow up if your supervisor believes that you have some points to improve prior to securing the promotion. In the meantime, make a concerted effort to work on those points and document your subsequent successes.
6. Congratulations – you did it! When you achieve your much-deserved promotion, avoid the temptation to simply settle in to your new role. Instead, keep driving forward. Consistently maintain records of your accomplishments to build a compelling case for your next promotion. Remember: Pattern of Excellence! Set aside a few minutes per week to add accomplishments to an Excel file, move complementary emails into a "nice emails" folder in your inbox, and keep a running tally of your performance metrics. Seek mentorship opportunities to push your professional growth, and consider returning the favor by mentoring a newer colleague.
Finally, remember that increased responsibilities may come with increased stress, so set aside time to care for yourself as you rise to this new challenge. Good luck!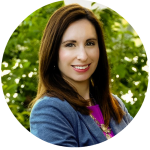 About the author:
Megan R. Elrath, CPRW, is a leading resume writer with ReFresh Your Step. She is also a Career Services Professional for the University of Georgia. For more information about Refresh Your Step, please visit refreshyourstep.com.