A Toolkit for Women Small Business Owners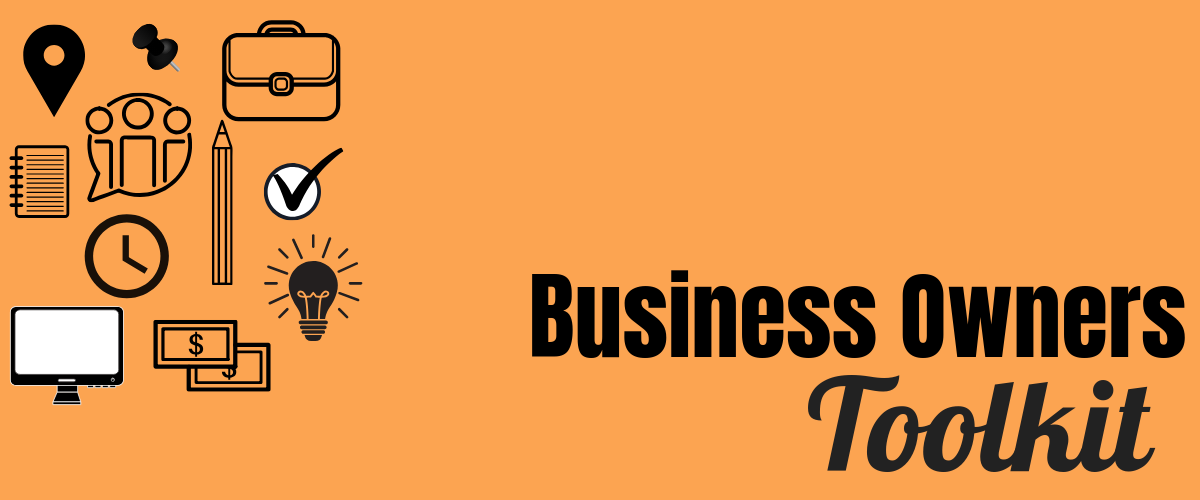 Today marks the start of Women's Small Business Month. At IAW, we're constantly focused on the challenges that women face in their professional journeys as well as their accomplishments. During the month of October, we join other national organizations in highlighting resources for and the achievements of women business owners.
According to the State of Women-Owned Businesses Report for 2018, there are currently 12.3 million women-owned businesses, which employ nearly 9.2 million people and generate over $1.7 trillion in revenues.
"This new data demonstrates not only the remarkable impact women entrepreneurs have on our economy when it comes to creating jobs and generating revenue, but also the growing role of women-owned businesses in our communities. Over the past 11 years, we've seen women's entrepreneurship and economic impact increase—especially among the growing number of women-owned companies that generate more than $1 million in revenue."
— Julie Tomich, SVP, American Express Global Commercial Services.
While women are clearly making strides in launching successful businesses, we know that they still face obstacles along the way.
It's a well-documented fact that female founders receive less venture capital funding than their male counterparts.
The gender pay gap persists; women are typically paid just 80 cents for every dollar paid to men.
Women face pressure to "do it all" and often balance their business endeavors with parenting, household duties, and more. It can be difficult to find balance and set boundaries for oneself.
The Challenges of Starting a Business
Women who overcome the obstacles of launching a business will come face to face with the challenges of starting, launching, and growing a business. While many people love the idea of not having a boss and working for themselves, they underestimate the amount of time and energy a business will consume.
Before starting a business, you need to consider:
The amount of money you will need to fund the initial launch and what it will require to keep your business running every month. A business plan can help you estimate the financial elements of your business and demonstrate how you will make a profit.
Establishing the correct legal documentation and support for your business.
How you will keep your business running: What efforts will you launch to help notify customers and leads about your business and promotions? Your network is a valuable resource, but a marketing plan is essential!
The opportunities available to grow and scale your business.
Essential Tools and Resources for Your Small Business (The Toolkit)
This year, we're determined to help more women dream, rise, and lead their way into successful business ownership.
Tune in for eChapter on Tuesday, October 2, where host Tanya Memme will be joined by two experienced business owners to give tips, advice, and resources that will help you be a better business owner.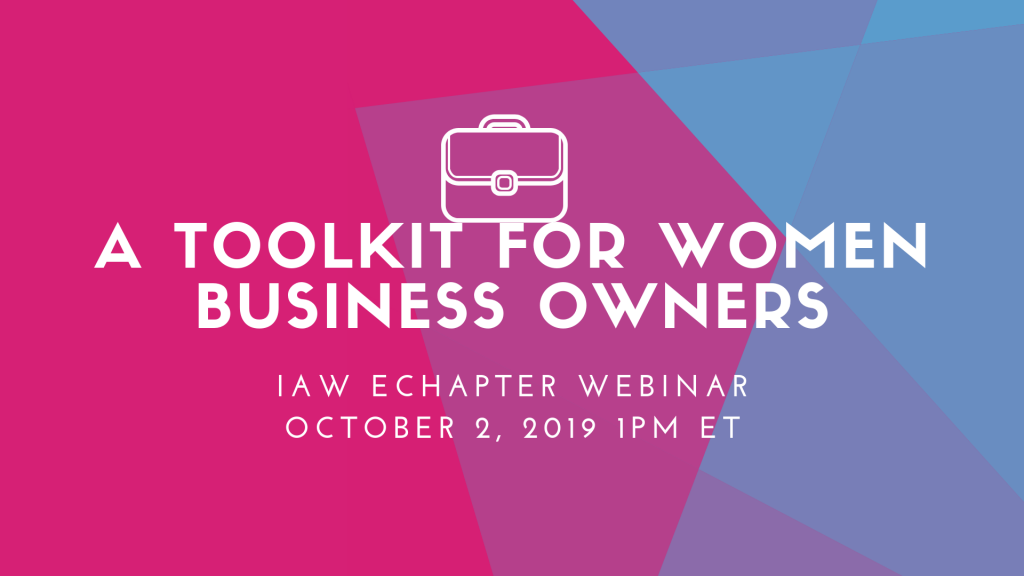 In addition, over the next four weeks we will launch a series of posts as part of our small business owners toolkit. This will include:
Developing a Business Plan & Finding Funding
Legal Speak & Managing Finances
Marketing Essentials
Using Your Network and Scaling Your Business
Bookmark this page and check back every Tuesday during the month of October for updates to the Business Owners Toolkit!
Part 1: Developing a Business Plan & Finding Funding
A brilliant business idea is one thing. A plan to execute on it is another entirely. As your initial ideas start to take shape, it's important that you spend time mapping out plans to determine whether your idea is financially sound. Can it make money? Is it sustainable? How much competition are you up against? 
A business plan can shed light on the key elements required to run your business. It can help you understand how much money is needed to kick-start it. It can map out the resources you'll rely on to operate the business both now and a year or two into the future. And most importantly, it will show how you will profit from your efforts over time. Let's take a closer look at what a successful business plan looks like and how it will help segue to find funding.

Market Research To Define Your Customer
Before you can translate your business idea into an actionable business plan, you need to know who you are targeting and what they are looking for. This is a multi-stage process that requires you to have a keen understanding of several important areas, including:
Your Target Market: Who is your target audience, what are they looking for in a solution, and how are they being served right now?
The Needs of Your Ideal Customer: What specific pain points, questions, or concerns do your target customers voice?
Your Ideal Customer's Perception of You: Through surveys and informal research, what do people think of your solution? Is it a long-awaited new product, or something they didn't know they needed?
Your Competitors – Who is already servicing these pain points and how do you compare to them? What is your advantage and unique selling proposition?
Download our Quick Tips guide to Knowing Your Market and Competitive Research in this short one-page guide [member login required]
Writing a Business Plan
A business idea tells you little about how your business will operate. There are dozens of factors that will influence the structure of your business, the resources you leverage, and your day-to-day activities. Whether you approach a bank or an angel investor, or attempt to crowdfund your business, you need a very clear plan in place so people know not only how you'll repay them, but also that you understand the challenges that lie ahead. 
Start with an Expert-Developed Template
To ensure your business plan has everything you need, start with a template and adjust accordingly over time. IAW member Katrina Brittingham joined us for some eCoaching in September and shared a great template that covered the major components of a successful business plan. IAW members can access this resource here. 
Build to What You Need for Funding
Who you approach for funding will ultimately determine the complexity of the business plan you need. If you're preparing a seed round and will be meeting with venture capitalists, your business plan needs to be extensive, providing an in-depth analysis of your market and its current providers, marketing plans for building a business, and your long-term financial projections. 
If you are self-funding or don't require large startup funds, you can probably begin with a simpler business plan. Having a plan in place is still highly recommended for providing a structure and a reference point to return to every quarter in order to evaluate performance, but a 40-page document analyzing the market may not be necessary. 
Building a Business Plan that Works
With a template in place and an understanding of your audience, it's time to build your plan. Here are some of the most important elements that need to be included in any business plan being used to acquire funding:
Identification of Market Opportunity – Identify the industry, outlook, target market, pricing targets, and your niche within that market here.
A Clearly Defined Marketing Plan – Here you identify your target audience, map out your unique selling proposition (USP), and identify your metrics for success.
A Rundown of Your Team and Everyone's Role – Share details about your organizational structure and information about the owner(s) and their business background – and about anyone else you've already onboarded.
Competitive Analysis – Find out who your competitors are and gather information about their market share and the opportunity remaining. What is your competitive advantage?
Financial Statements – Include your sales forecasts, balance sheet, income statement, cash flow statement, operating budget, and break-even analysis.
An Executive Summary – This short 200- to 400-character introduction summarizes everything that's important. It includes a simple one-line pitch, a rundown of your audience and general marketing strategy, and the key elements someone would need to know before investing.
Read more about the 6 Steps to Building a Business Plan in IAW's guide to preparing a business plan that gets funded. 
Calculating Startup Costs and Funding Options
The purpose of a well-structured business plan is to secure funding for your business idea. There are several elements that need to be carefully outlined in your financial statements and projections to ensure you not only get that funding, but that you get the right amount of funding to be successful. These include:
Startup costs, including capital investments such as equipment, property, and vehicles;
Operational costs, such as staff salaries, building rent, and day-to-day expenses;
Marketing and sales expenses. If you've reached the point where you believe your business is ripe for growth, you'll need an ample budget to invest in new marketing channels;
Product development. Depending on your product or service offering, you'll need to invest in continuous improvement to stay relevant in the market.
There are many ways to leverage investments into funding for your business. Whether converting a side hustle into a full-time business or introducing new funding for an existing business, some of your options include:
Grants – There are several grants for women-owned businesses depending on your offering and location. Read a list of potential options here.
Loans – You can get a loan through the bank directly or backed by the Federal Small Business Association (SBA).
Kabbage – This startup oriented lender offers interest-free loans and has helped thousands of businesses obtain credit lines of up to $250,000 for operations.
Venture Capital – These are investors who help surface and support startups with large infusions of cash, depending on your stage. The trade-off is that they often want a substantial say in your operations.
Angel Investors – These are independent investors who trade partial ownership of your company for the funds necessary to get to the next level.
If you have the resources and your business has sufficiently low overheads, you may be able to go it alone and bootstrap your business. Just be sure that your business plan is comprehensive enough to account for all expenses so that you don't fall short on cash in the early stages of your business launch.