Best Shoes For a Long Work Day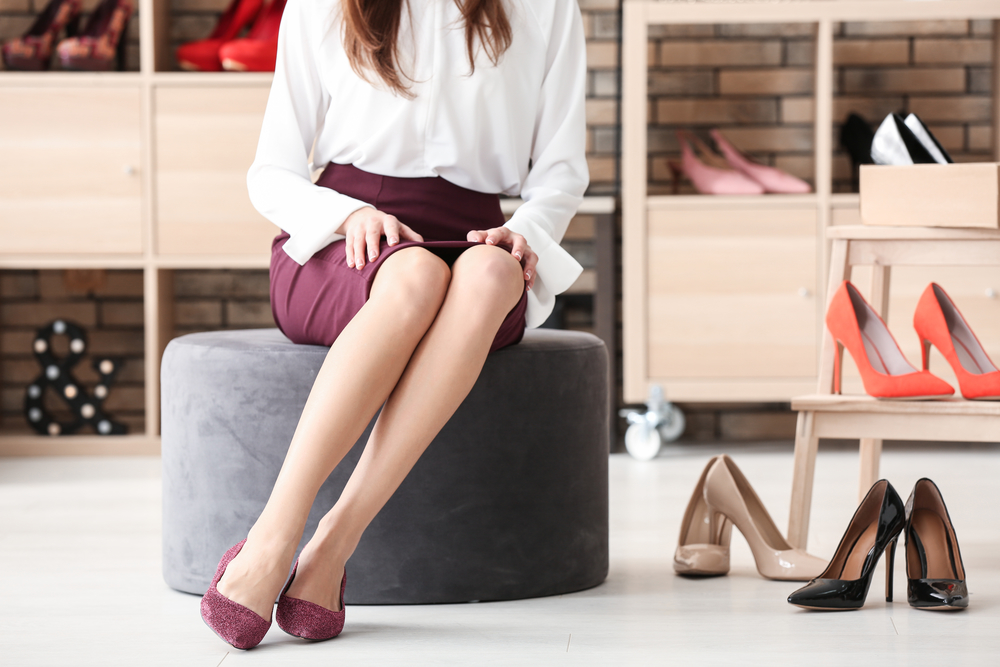 Nurses and chefs wear clunky orthopedic shoes or, more often these days, Crocs. They spend all day on their feet and their jobs require zero concern for style. On the other end of the spectrum, runway models may walk less than 40 feet in their super-chic heels. Comfort and durability is the last thing on their minds. The rest of us fall somewhere in between: long days on our feet, balancing fashion and function.
As always, your choices will reflect both your personal style and your workplace needs. Here are 10 ideas to work from that balance comfort and beauty.
Ballerina Flats
The great thing about this unexpected shoe is its undercover comfort and versatility. Ballerina slippers can both command attention and fly under the radar. They're stealthy. They're both bold and understated, super comfortable and stylish. What's better, they come in all price ranges.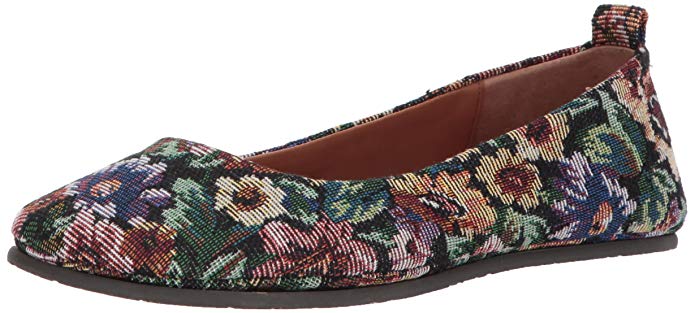 Kenneth Cole is known for comfortable shoes that bridge work and play. We really like these elegant and playful round-toe ballet flats.
These hybrid flats by Kenneth Cole land somewhere between a loafer and ballet slipper. They're a good example of a slipper's versatility. These come in flashy metallic colors and in some less shiny looks.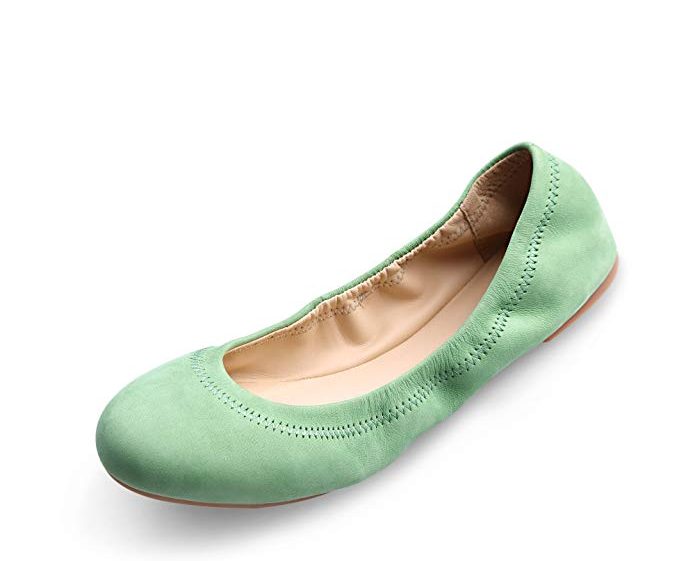 For a more traditional ballet slipper shape with a moccasin feel, look for ballerina flats like these casual lambskin flats from Xielong. We like the price best of all.
Short Heels
As comfortable as flats are, sometimes we feel more professional in a heel. If you're really on your feet all day, however, allow yourself a short heel—something that will look good but not stress your toes and arches.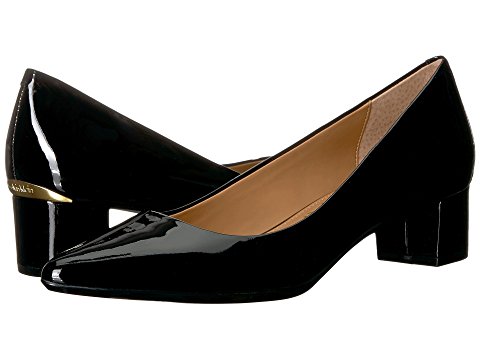 This 1.5 inch heel from Calvin Klein is both beautiful and comfortable. Consider getting a half size larger than normal, as the patent leather offers little to no stretch.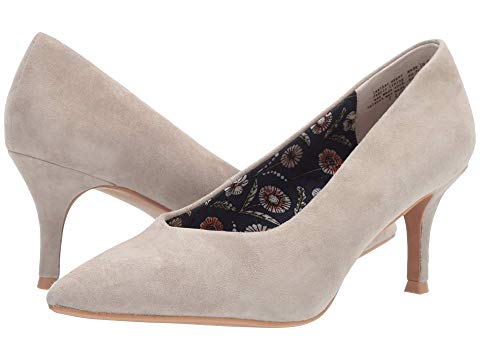 With a classic look and easy, low heel, we really like these pumps by Seychelles.
Booties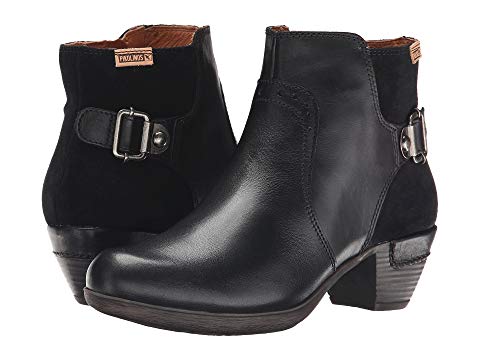 It's autumn, nearly winter, which makes these booties by Pikolinos a perfect fit. They're part suede, though, so rain and snow could damage them. For something a little more waterproof, explore these short booties by Jack Rogers.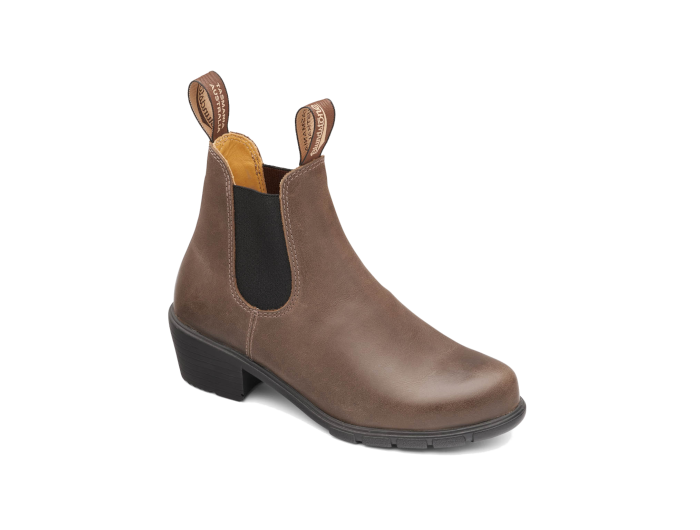 If it works for your office environment, we highly recommend these truly weatherproof and super comfortable boots by Blundstone.
Loafers
Modern interpretations of the classic loafer range from conservative leather shoes to almost sneaker-like flats.
Kenneth Cole's Eugene leather loafer flat is both simple and feminine. It's not going to stand out, but should keep your feet from aching.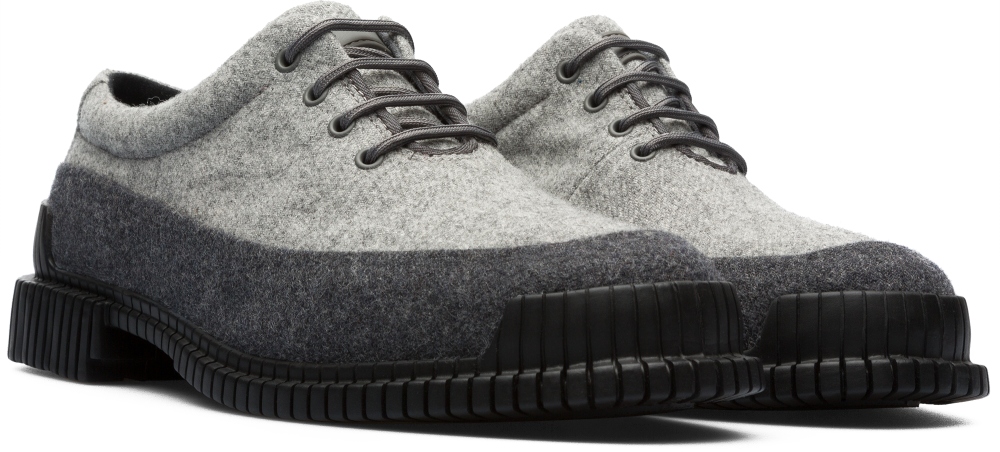 We love Camper shoes when they keep it simple. Their grey wool loafers are made to be flexible and light.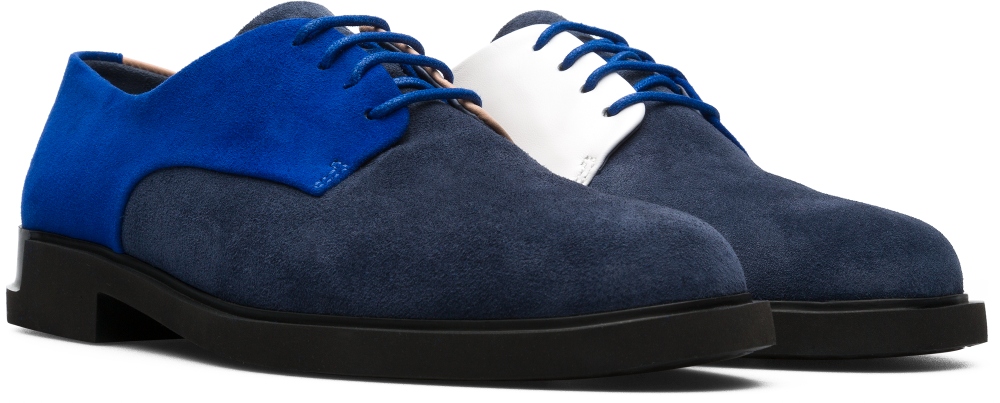 Camper's classic-shaped Twins loafer comes in standout colors sure to draw attention without compromising comfort.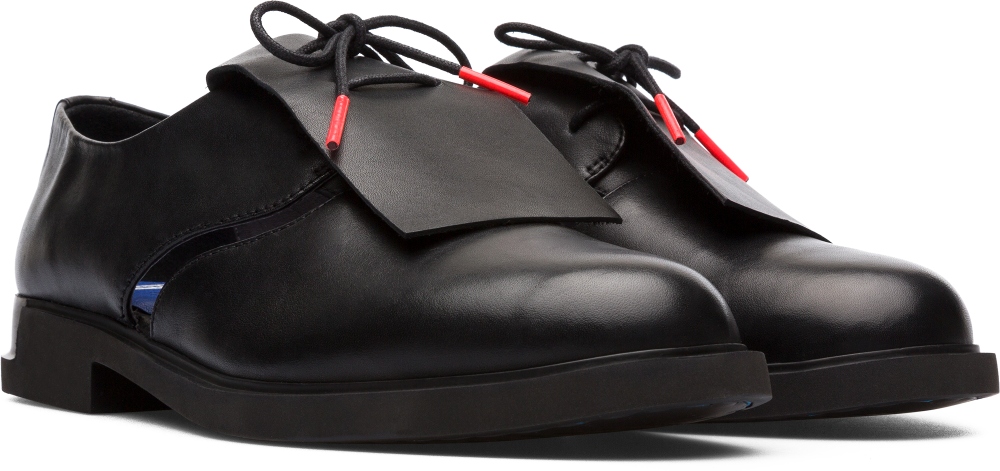 A different spin on the Twins loafer comes in black leather and fun.
Casual Friday and After Hours: Clogs and Mules
We'll start on the higher end for our mules. Prada's mules run from simple black leather to ornate, jewel-encrusted shoes. At around $700, they serve our feet very well.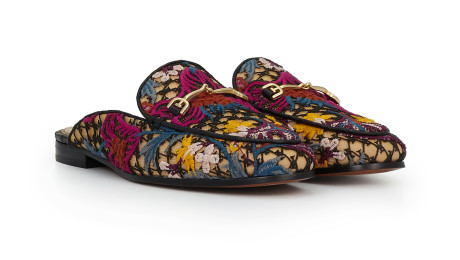 We love these super-comfortable and stylish shoes from Sam Edelman. The Linnie Bit Mule pairs well with casual-Friday jeans or dressing up an otherwise plain office look. Best of all, there are a lot of similar designs out there.
The Modern Babo by Everlane is a flat with the fold down back normally associated with the Moroccan babouche slipper. It's part mule, part loafer.