Featured Member: Joan Hynes – A Focused Leader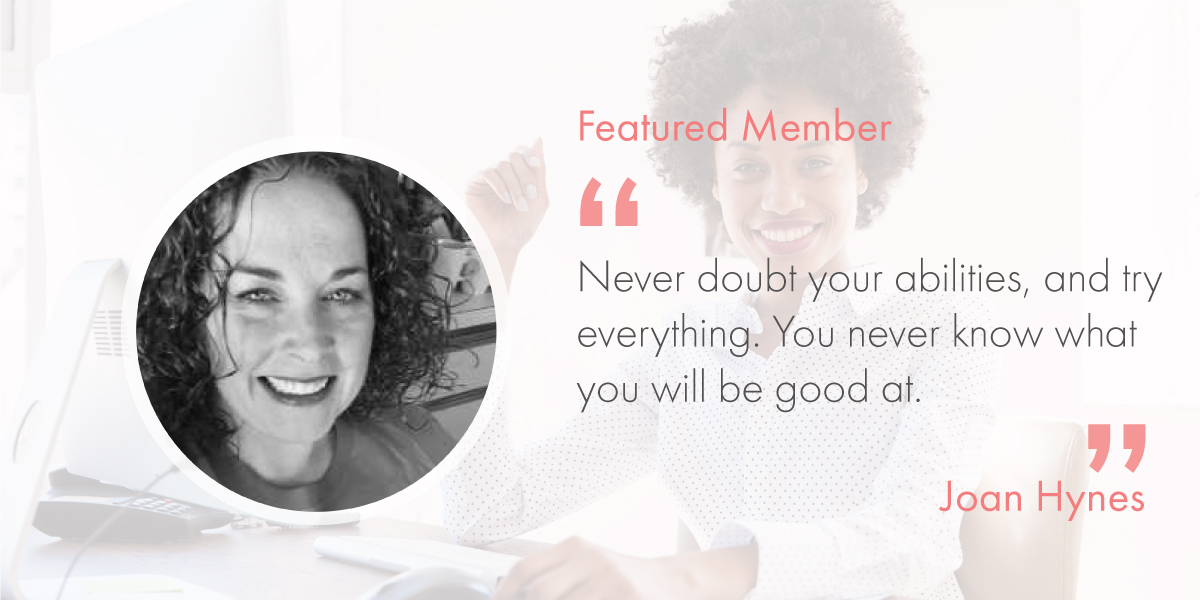 Meet IAW members in Featured Members, a weekly column where members highlight their careers and businesses. Today, the spotlight is on IAW Member Joan Hynes. Listening to the advice of her father, she never let the small things in life get in the way of her success.
VIP, Elite and Preferred Members: to be featured in Member Spotlight, contact us at featuredwomen@napw.com
IAW: What is your greatest achievement in life so far?
Hynes: It may sound contrived but my children. I love my career but watching my kids grow, learn and achieve is what I live for.
IAW: How would you occupy your time if you did not have to work for a paycheck?
Hynes: I would like to foster dogs. I adopted my last dog and I really would like to do more to help, either fostering or volunteering my time to other dogs in need.
IAW: What is the best business advice you ever received from another woman?
Hynes: Actually, the best advice was from my dad. Don't sweat the small shit. And it is all small shit.
IAW: What three words would you use to describe yourself?
Hynes: Loyal, empathetic and direct
IAW: What advice would you give to your teenage self?
Hynes: Never doubt your abilities and try everything. You never know what you will be good at.