Featured Member: Rebel Reyes Identified a Gap in Her City and Created a Company To Fill It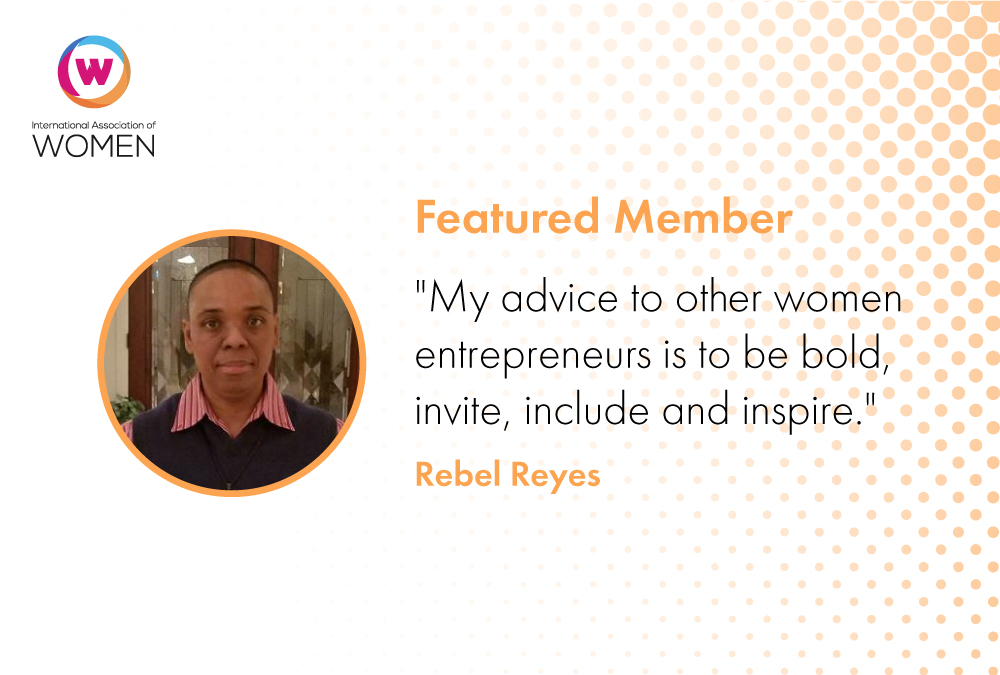 Realizing her city lacked venues and entertainment companies that catered to women, Rebel Reyes created a company that does just that.
Meet IAW members in Featured Members, a weekly column where members highlight their careers and businesses. VIP and Influencer Members: to be featured in Member Spotlight, submit the form here or contact us at memberservices@iawomen.com.
City Life
I live in Las Vegas, NV, and this city is known as one of the entertainment capitals of the world. Except the entertainment business is geared towards men, leaving little for women. I found out that nothing was exclusive for women and it always had to be done with the involvement of men, which meant us women not having a voice.
I decided that I wanted to have a say in what entertainment I wanted to have, so I founded REBELMC ENTERTAINMENT LLC, which provides entertainment such as themed pool and club parties, venues for your functions, party buses to local areas, and more, for women. I promote it as being a safe environment for women and one that does not exploit them. I am a promoter, a VJ/DJ, concierge and tour guide. I have also worked as a limousine chauffeur in Las Vegas.
Advice & Future Goals
My advice to other women entrepreneurs is to be bold, invite, include and inspire. The hardest part of my job is competing in a man's world, without the funding and advertising to market the business. As Owner and President of REBELMC ENTERTAINMENT LLC, I am responsible for all aspects of the business, including customer service, sales, marketing and promotion. I would like to someday own the first women's restaurant and nightclub exclusively for all women in Las Vegas.
Benefits of Membership
IAW is a great place to connect with all women in every aspect of business. As a new member, I attended my first Chapter meeting in Las Vegas and was impressed by the wealth of knowledge other members had, and many of them came forward to offer to assist me in the growth of my business. As a new member, I realize there is a lot of help in every area and there is always someone you can call to assist you.