Laura Gilarski: Celebrating 26 Years in Business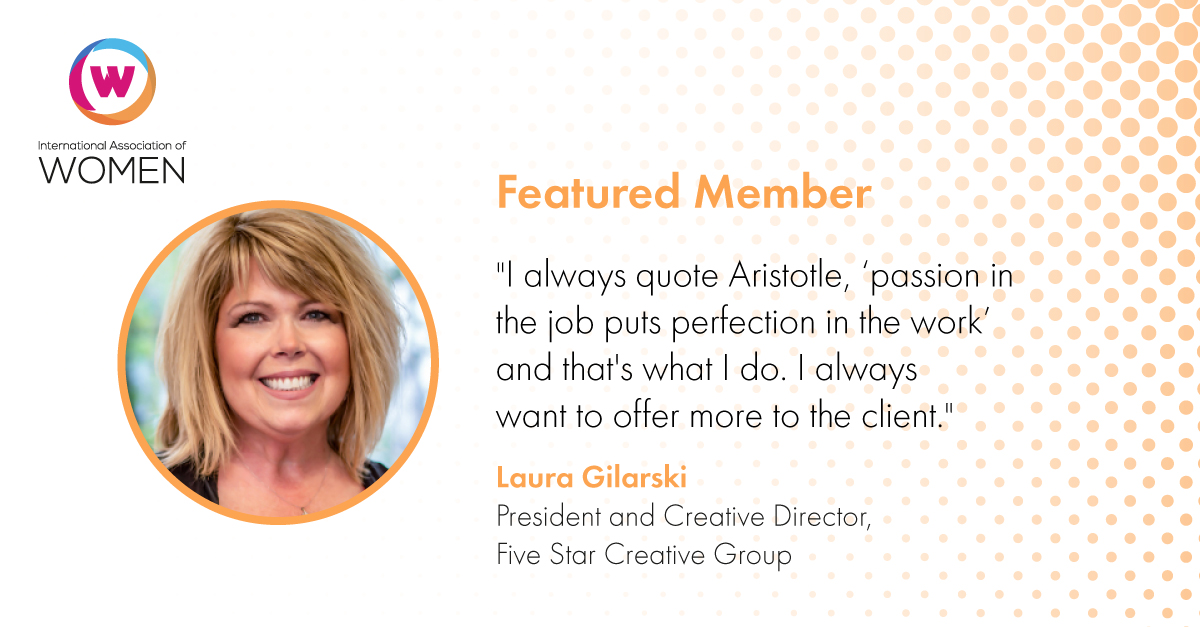 When Laura Gilarski started in advertising in the '80s, things were very different. There were no computers or social media, and over the years the landscape continued to change significantly. Yet, in spite of the shifting landscape, Gilarski has managed to successfully run Five Star Creative Group, a boutique advertising agency, for more than 20 years. Three things have kept her in business all these years: passion, adaptability, and gratitude.
When she started out, her goal was to make top-quality creative and marketing for companies that couldn't afford big agency prices. "I can give exactly, if not better than, what the big agency will, and you won't have to bill me at 250 an hour for making Xeroxes," she says. For more than two decades, she's done just that, working on everything from designing a NASCAR, to working with cow farmers, and everything in between. In addition to finding her niche with small businesses, adaptability has played a key role in helping her weather the changes of the industry and challenges like Covid-19. "I never really considered anything a challenge," she says. "I consider it growth: In other words, evolving with the trends and evolving in the ways people market business."
Weathering challenges comes easy when you love what you do, and one thing Gilarski's business has in large supply is passion. "I always quote Aristotle," she says, "'passion in the job puts perfection in the work,' and that's what I do. I always want to offer more to the client." She believes that passion for and excitement about her work are what motivates her to keep growing and adapting, even as the industry changes. Gilarski knows she's passionate about her work because she's constantly thinking of new ways to help her clients reach their goals. "I'm still thinking about the project when I'm shopping or sleeping," she says. She loves seeing her clients grow, launch new product lines and expand their operations because of increasing sales.
Helping her clients achieve these results requires a personal touch. Understanding her clients' challenges and goals is an important part of her process. "I have a relationship with all of my clients because I truly need to understand their business to market the way we need to," she points out. "I truly try to understand their business, and that makes me a better creative and marketing person."
Professional development has played a key role in Gilarski's longevity. She attributes her success to learning new things and growing, which is also what led her to IAW. "It's about growth as a person, growth as a woman," she says. Having the opportunity to connect with other business owners and learn from them has been an asset in her six years as an IAW member. She has also found it fulfilling to have the opportunity to pay it forward and share what's she learned with others.
When asked what she wants for the future, Gilarski insists that she wants to keep doing exactly what she's doing now. She expresses gratitude that she has been able to do the work that she loves for 26 years. "I'm grateful for life, grateful for clients. I want to keep rolling. I want to keep evolving."