Let's Roar! How to Promote Yourself without Sounding Arrogant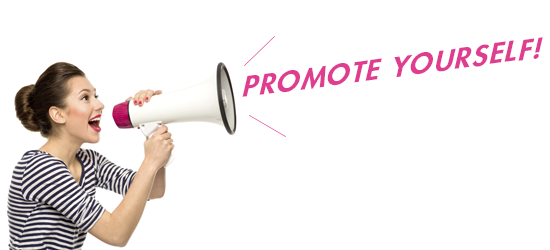 Self-promotion without bragging is one of the hardest skills to master. And, for women it can be even harder. Yet, it's one of the most important skills for career and business success. As a recent study at Montana State University confirmed, women have a hard time speaking up when it comes to their achievements for fear they may sound arrogant or conceited. Men, on the other hand, don't have this problem. While women feel uncomfortable touting their own success, men see self-promotion as a positive trait.
Here are some tips to help you feel more comfortable about promoting your achievements:
Log Your Accomplishments
This list is invaluable when it's time to ask for a raise and/or promotion. And, you'll be prepared with an accurate record of all the great things you've accomplished for your company along with a reminder to yourself about all of your on-the-job successes.
Just the Facts
Talk proudly about your achievements, but don't overdo it. The key is to be concise in your explanation, stating the facts in a simple, direct manner. This conveys confidence without seeming arrogant and expresses pride without seeming boastful.
I vs We
Using "we" instead of "I" is a good rule of thumb to avoid coming off as a braggart. You can magnanimously talk about what a great job the "team" did while still making it clear that your contributions to the project, as part of that team, were very significant.
Accept Praise
When recognized for your accomplishments, whether from your boss or another co-worker, accept the praise with open arms! Never shrug off a compliment or downplay what you did. A sincere "thank you" and a firm handshake shows you appreciate their acknowledgement of a job well done.
Help from Your Network
The Montana University research also showed that women in the study had no problem speaking up on behalf of a friend. If you still find it hard to promote your achievements, turn to your network. Use your connections to bolster your confidence and have them put in a good word for you when needed. Remember, you can do the same for them, too.
All together now… let's roar!
We want to hear from you! Have you talked positively about yourself lately? Do you find it easy or difficult to talk about your achievements?
Please leave your comments below and be sure to take our poll. When you're done, keep the conversation going on Facebook, Twitter & Pinterest!