Stay Positive for Work-Life Balance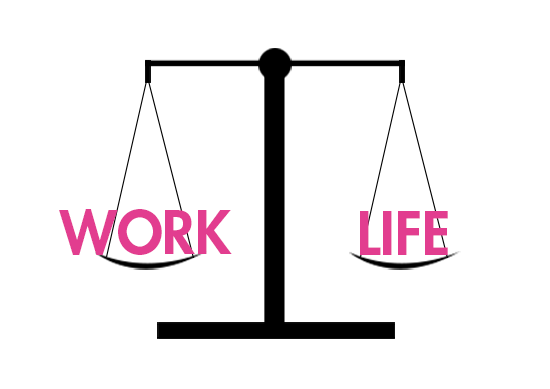 Work-life balance. Does it really exist? Let's face it, if it were so easy to achieve, all of us would have it.  Either way you tip the scale, the reality is that it's time we stop stressing ourselves and beating ourselves up, striving for this ever-elusive highly unattainable goal.
According to a report by Business Improvement Architects on the importance of work-life balance, "Companies that have implemented work-life balance programs recognize that employee welfare affects a business' bottom line." As you can see, we cannot achieve work-life balance on our own; companies must do their part to help us. And, we must join them while doing our part through self-management by controlling our expectations of work-life balance – meaning, we need to stay positive, change our mindset and take a realistic approach to finding an even balance between our personal and professional lives.
Here are some tips to help:
Think Ahead
Is it more important to spend time with family or finish a report that's due in an hour? Think ahead and weigh your options. If spending time with family is a priority, finish the report later or get it done before. Yes, you always have a choice. The key is to accept your decision and move on. It's up to you to stay calm and level headed, remembering the realities of work-life balance.
Prioritize Your Options
If your goal is to eat dinner with family every day or go to the gym after work, then plan accordingly. Start your day earlier, plan each day ahead of schedule, prioritize what needs to get done now and finish the rest tomorrow. Again, work-life balance must be planned. It doesn't just happen; realizing your role in its success takes prioritizing, understanding and a positive mindset.
Overcome Challenges
You thought ahead, you prioritized, you were thrown a curve. You intended to have dinner with family, but an impromptu meeting was called and there was no way you could avoid it. What do you do? Stay calm, breathe and maintain your realistic approach as you overcome this new challenge to work-life balance. Attend the meeting with the understanding that your goals will be back on track tomorrow.
Quality vs Quantity
Whether out with friends, enjoying a family vacation or simply taking some alone time, give it your fullest attention. Live in the moment. Understand that quality time is more important than quantity time spent living life's pleasures. Then when you get back to work, you'll be refreshed with a clear mind ready to accomplish your goals.
Here's to tipping the scales for positive work-life balance experiences!
We want to hear from you! Do you believe there is work-life balance? What tips do you have for maintaining work-life balance?
Please leave your comments below and be sure to take our poll. When you're done, keep the conversation going on Facebook, Twitter & Pinterest!