Working Moms: Remaining Productive Through the Unpredictable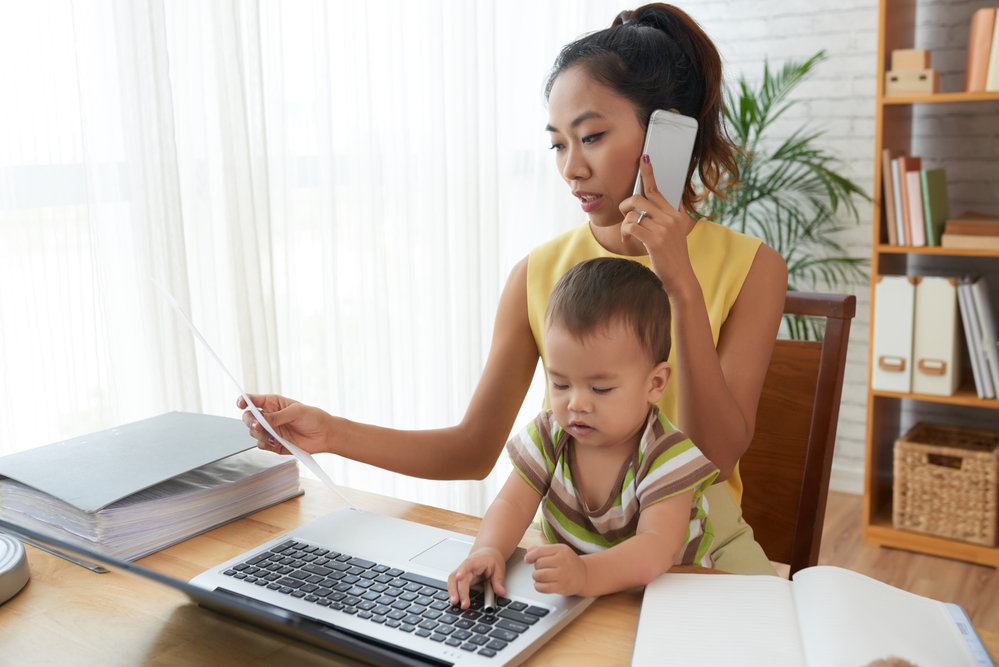 Working moms rarely have downtime. Our schedules always have last-minute crises, such as taking care of a sick child or having an unexpected snow day. Rather than see these as additional signs of frustration, take control of the situation by staying focused, productive, and positive. Here are seven suggestions to consider:
Start Your Day Earlier and Visualize Your Path. Early-risers enjoy fresher coffee, emptier gyms, and fewer delays along the road. Spend a little of that "morning time" thinking about your priorities and mapping out your path. Rather than looking at a challenging event (such as an important presentation you must make at work) in a frustrating or nervous manner, consider it an opportunity to share your knowledge and advance yourself personally or professionally.
Develop an Ambitious But Realistic Schedule. Your "To-Do" list and schedules should come together in an integrative manner, putting your most important goals at the top, followed by easier-to-accomplish tasks. You may not complete them in that order, but this allows you to keep your eyes on the important prizes. Try, whenever possible, to plan things around the children's schedules, such as taking one day of leave to cover multiple doctor or dentist checkups. As you develop your schedule, list daily and weekly goals at home and work that you can tie into your activities.
Set Aside a Block of "Small Task" Time. Instead of feeling guilty while staring at the plant you always forget to water, add a block of time to your schedule — maybe 20 or 30 minutes a day — for the many tasks that take a moment to complete but that you spend much more time postponing.
Delegate and Collaborate. Find additional free time at home by assigning tasks to others, even if they are chores that you do alongside them. Shared time together, even when cleaning a room or raking leaves in the yard, is time with loved ones. At work, seek opportunities to mentor and empower those beside you and look for ways that you can take on new responsibilities through collaborative projects that will benefit you.
Add Meaning to Routine Tasks. None of us enjoy mundane chores, but by associating them with larger and more ambitious goals, we see the underlying value in them. Procrastination may be human nature, but clearing that backlog of home and work chores you may have postponed will make you feel less guilty when you want to escape to the park to enjoy real nature.
Build Networks Beyond Work. We spend a lot of time developing our professional networks, but looking for other parents and friends with similar interests may come in handy for those days when you need a quick babysitter or childcare surrogate. Your personal networking with other moms and women may lead you to various providers and professionals that will save you time and frustration.
Is Working a Remotely Possibility? Once you have proven yourself and your value, explore occasional telecommuting or work-at-home options for projects you can complete out of the office when you need to spend time with that child who has the sniffles or who has an in-service day off from school.
Working moms, weigh in: How do you remain productive through the unpredictable? Share your tips in the comments below.