Featured Member: Valenzia Turmawan Shares Her Passion For Travel and Adventure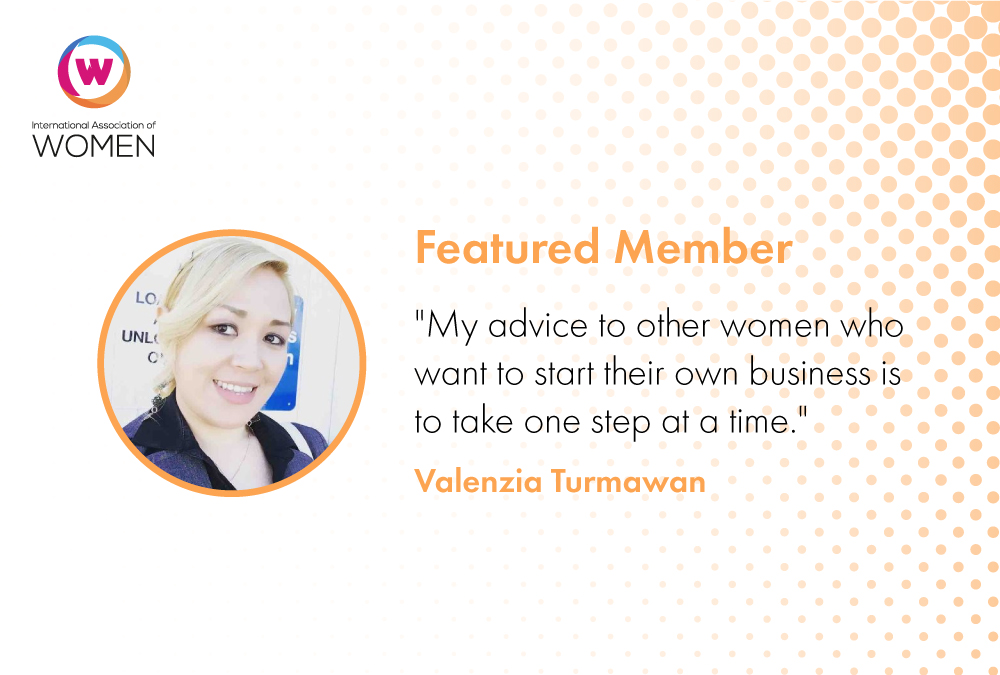 Valenzia Turmawan never tires of sharing her passion for travel and adventure.
Meet IAW members in Featured Members, a weekly column where members highlight their careers and businesses. VIP and Influencer Members: to be featured in Member Spotlight, submit the form here or contact us at memberservices@iawomen.com.
For the Love of Travel
I have always loved to travel ever since I was little. And I love to be the planner. I have always planned summer vacations and now I plan vacations with my best friends. I am always the one who is the planner and the organizer. Now, as a Travel Agent at Sweet Apple Travel, I help others have the vacations of a lifetime.
Slow & Steady
My advice to other women who want to start their own business is to take one step at a time. Like some people say, you can't grab all the candy from the can. Because when you grab all the candies, your palm/hand is full of candies and you won't be able to get off the can. Do everything methodically. Organize it. When everything is organized, it looks better and you will feel like a winner.
Overcoming Challenges
It can be hard sometimes to run my own company and the most challenging thing I face is the person who looks down on me because of my race or my accent. But it is most rewarding when I face that person and I can show him or her that I am better than what they were expecting. I will continue to work hard to grow my business and overcome whatever obstacles are in my way. My future goal is to retire early and spend my life traveling with my mom.
Getting Inspired
At IAW, I see a lot of women who inspire me. I already have added some of them to my network and some are still pending. I am looking forward to getting advice from other members about how I can best reach my goals because I believe that they have experienced a lot also. I think the best way to make the most of your IAW membership is to be active and ask a lot of questions. I am looking forward to meeting even more women and learn how we can all succeed together.
Want to contact this member? Connect on www.iawomen.com today! Then message her or write on her Activity Wall.
Do you want to connect with like-minded women and grow your career or business? Learn how IAW can help you to dream, rise and lead your way to success. Click the Learn More button below