Featured Member: Nicole Bouhadana Made a Career Switch to Find Balance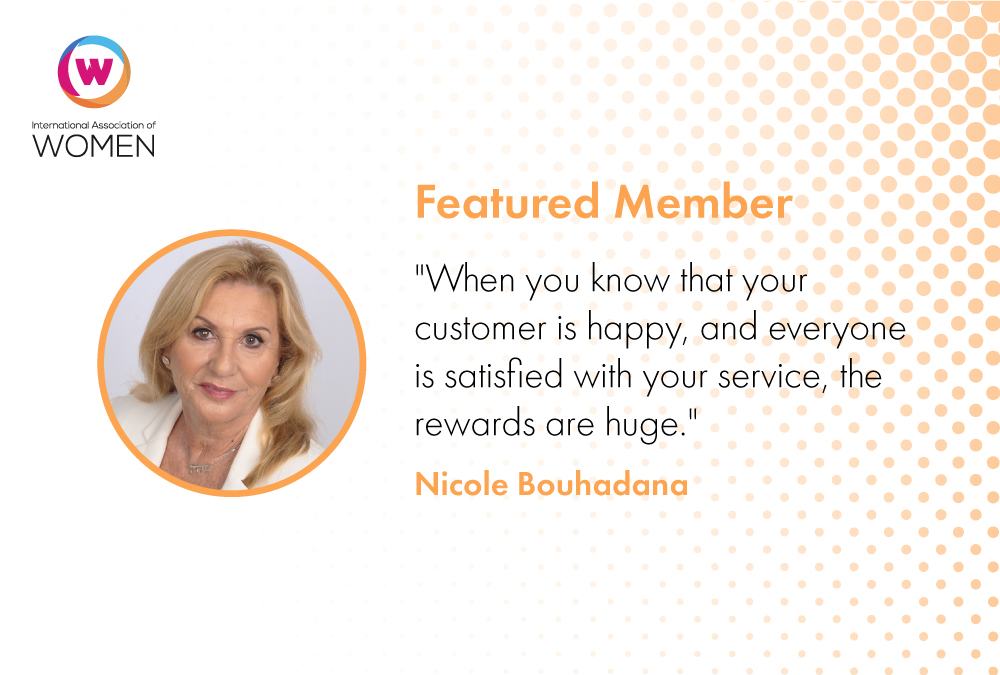 Wanting to balance her work life with her young family, Nicole Bouhadana made a career switch that proved successful.
Meet IAW members in Featured Members, a weekly column where members highlight their careers and businesses. VIP and Influencer Members: to be featured in Member Spotlight, submit the form here or contact us at memberservices@iawomen.com.
A Balancing Act
I was living in Canada when I started in real estate. I was the mother of two little boys and was expecting my third child. Knowing that my 9-5 job would not be feasible with three young children, I left my career in banking for real estate.
That was more than 35 years ago. Today, I am an International Luxury Realtor, Owner of Nicole Bouhadana PA with Beachfront Realty Inc., which is located in Miami, FL.
Stay Focused
In real estate, you have to focus on specific areas that you know best. I specialize in helping individuals buy and sell luxury condominiums on the beach in the Miami Beach, South Beach, Bal Harbour, Sunny Isle Beach, Sufside and Aventura areas. Using my knowledge of the local real estate market and my negotiation skills, I help my customers realize their goal of buying or selling a home or property.
Real estate can be a challenging career but when you know that your customer is happy, and both the buyer and seller are satisfied with your service, the rewards are huge.
Support and Mentor
My plan for the future is to continue to do what I love best, which is real estate. I hope to mentor new and up-and-coming agents.
I'm new to IAW but I'm sure the networking will make this enrollment a very interesting experience. My advice to other members is to get active and follow the path.
Do you want to connect with like-minded women and grow your career or business? Learn how IAW can help you to dream, rise and lead your way to success. Click the Learn More button below.