Featured Member: Amanda Hahn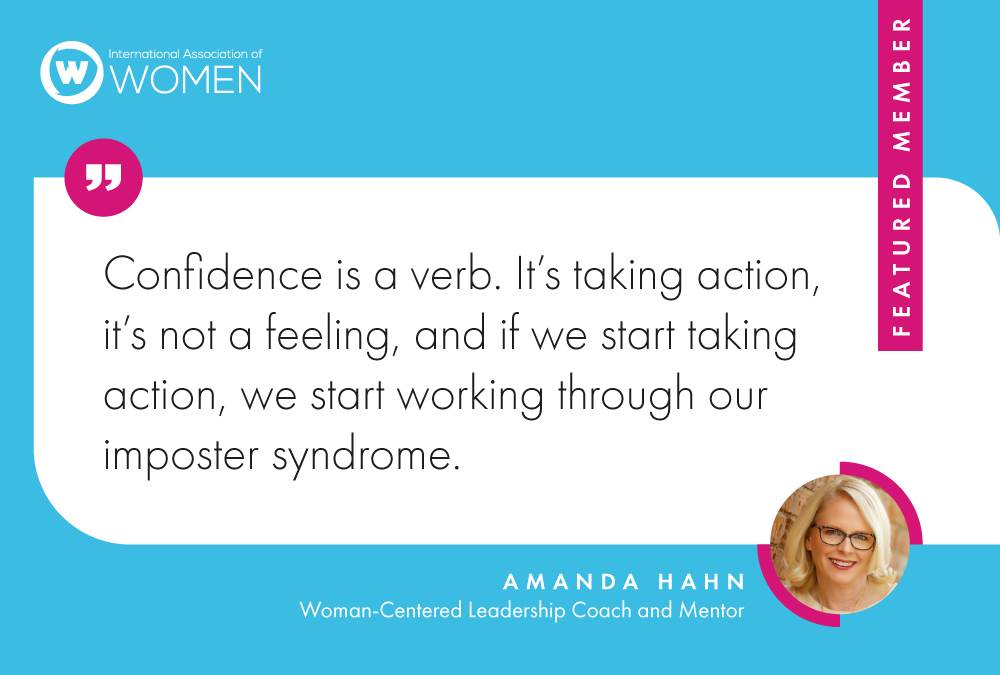 Many women leave the working world to raise their children, but what happens after the kids grow up? Amanda Hahn dedicates her coaching career to supporting women in their return to the corporate world.
After being a stay-at-home-mom for 12 years, her return to the professional world came with imposter syndrome. "Even though I was taking a position that was multiple steps behind where I left, I was a director and came back as an analyst, I still felt imposter syndrome. All my skills and knowledge didn't go away, it was still there, but I second-guessed and questioned myself," says Amanda. She felt the challenges of working in a male-dominated environment where the men were given more credit for their ideas.
Amanda became involved in an employee resource group for women and offered support to other women going through career transitions. She enjoyed helping other women find their passion. It was her mentor that pushed her to achieve more. "I had a really strong mentor that I was working with, and she really saw the strengths in me. Through that relationship, I went back to school while working full time to get my masters in Organizational Development Psychology plus a leadership certification."
In 2020, she began coaching women in navigating their transitions and reconnecting with their goals for their lives outside of their families. "We take care of our families, we take care of our jobs, but we never remember to take care of ourselves. I think so many women lose that connection for what they want and what they need, and now I'm helping women reconnect with that as I have done that through my own transformation," she says. Now, Amanda coaches individuals and groups and recently launched a small group program called "Women Rising Pilot Program," where women can learn and share. Through group consulting, women can lift each other and find solidarity to make it easier to navigate change. She aims to create "the right environment that allows each of those women to feel confident and comfortable in sharing themself. There is this opportunity to help women magnify each other."
Conquering the imposter syndrome she experienced all those years ago now helps her clients to do the same for their lives. This way, more women can overcome their fears and doubts to start pushing forward in their careers one step at a time. "Confidence is a verb. It's taking action, it's not a feeling, and if we start taking action, we start working through our imposter syndrome," she says. Part of taking action includes her involvement in IAW's community as a member.
She feels her IAW membership is a wonderful opportunity to come together with other women and be able to learn and support each other. She is a mentor in IAW's mentor/mentee program because "when you've been in a receiving relationship with a mentor, you want to give that back. It's really important to me to give other women some of that same learning and insight to be able to talk about what they need to walk about," says Amanda. Read more on our website to find out more about the mentor program and connect with Amanda as a mentor.
Connect with Amanda:
Interested in connecting with more professional women like Amanda? Read more featured members on our blog or register for one of our weekly events.