Featured Member: LaTrenda Ross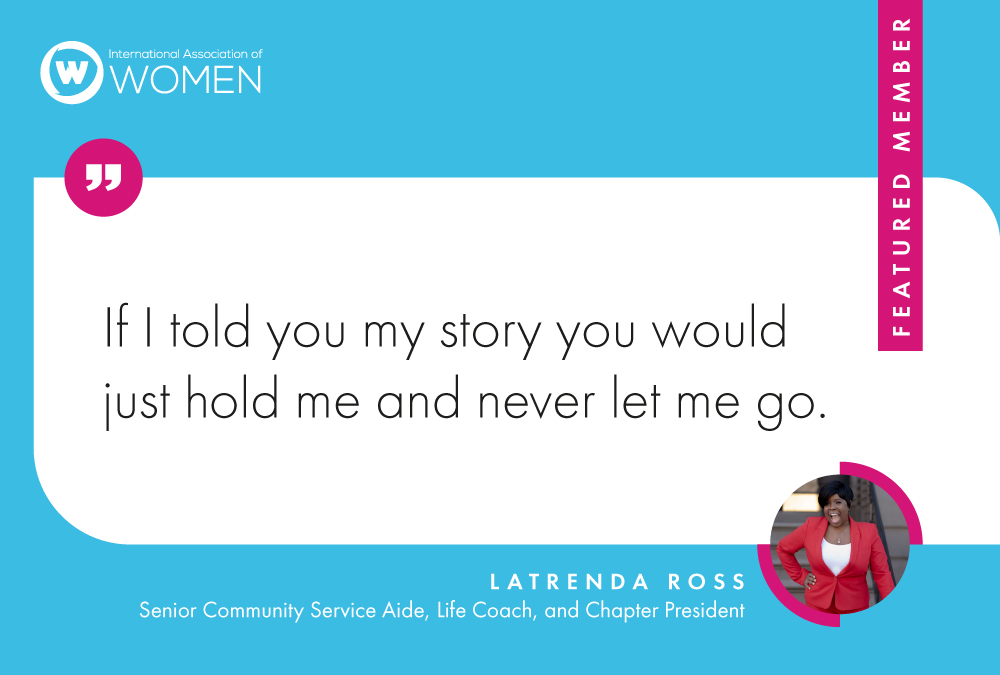 Meet LaTrenda Ross, a woman who has helped thousands and thousands of people in her career. She is a senior community service aide at the Department of Family Services Division of Welfare in Hudson County, the Chairperson of the Food and Shelter Coalition of Hudson County, a certified life coach, and President of the IAW Hudson County Chapter. Her path to success was uncertain at first.
LaTrenda started work in an outlet store that she loved. After four years, the store was shut down and she was laid off. "I remember waking up in shock the next day, it was like my body wasn't there, and I remember getting dressed to catch the bus. I wound up at Hudson County Community College, and this woman came up to me asking why I was there and I just started crying. She was like you're gonna go to college, but I didn't have any money. She helped me register for classes, helped me with my FAFSA, and all that. She was an angel," she says. LaTrenda always had a passion for helping people as she continued to volunteer during this time. It led her to pursue an AAS in Human Services and eventually a BA in Psychology. 
Around this time, LaTrenda was introduced to IAW. She was hesitant to get involved at first since it was after she filed for unemployment, started classes, and was mainly volunteering. She gave it a week to think it over and decided that she "knew being around supportive, engaging, uplifting and super-awesome women would put me on the map to my vocation. I was a little seed just starting to grow and blossom." Since then, LaTrenda has been the president of the Hudson County Chapter of IAW in New Jersey. Under LaTrenda's leadership, the chapter has given back to the community in several ways, including hosting Back-to-School Back Pack School Drives, a networking brunch raising over $2,000, and honoring an agency providing services to women and children.
While growing the Hudson County Chapter, LaTrenda developed her career. At a job fair, she met The Urban League and was able to get an interview with the supervisor. The interviewer saw she had over fifteen years of experience volunteering and hired her. Since then, she worked for 33 years in the social service industry. "My rewarding moment happens every day when I can help someone regardless of their situation whether it's small or large because I will go to a certain length to help them," she says. The day-to-day work changes all the time and it is one thing that inspired her to start a business of her own. 
Over the pandemic, she reflected on her career and her desire to work as a certified consultant. She felt that she was doing the job of a coach for so many years, but did not have the certification to make it official. One day, while talking to a career development advisor at her church, she opened up about her goal. Her church helped pay for her certification and purchased coaching materials to help her. "I realized that my vocation is helping others and spending my volunteer time, energy, and, at times, money to make the world a better place has made me better. It has inspired me to get my life/career coaching business started. I have a saying: "If I told you my story you would just hold me and never let me go." My life story is who I am today and I am thankful for my family, community members, colleagues, mentors, supporters, and interaction with everyday people," she says. 
Connect with LaTrenda:
Looking to connect with more inspiring women like LaTrenda? Come to one of our many events to get a feel for the IAW community and learn from one of our fabulous speakers. To find out more about IAW's membership, visit our website here.