Nine Great Podcasts for Working Women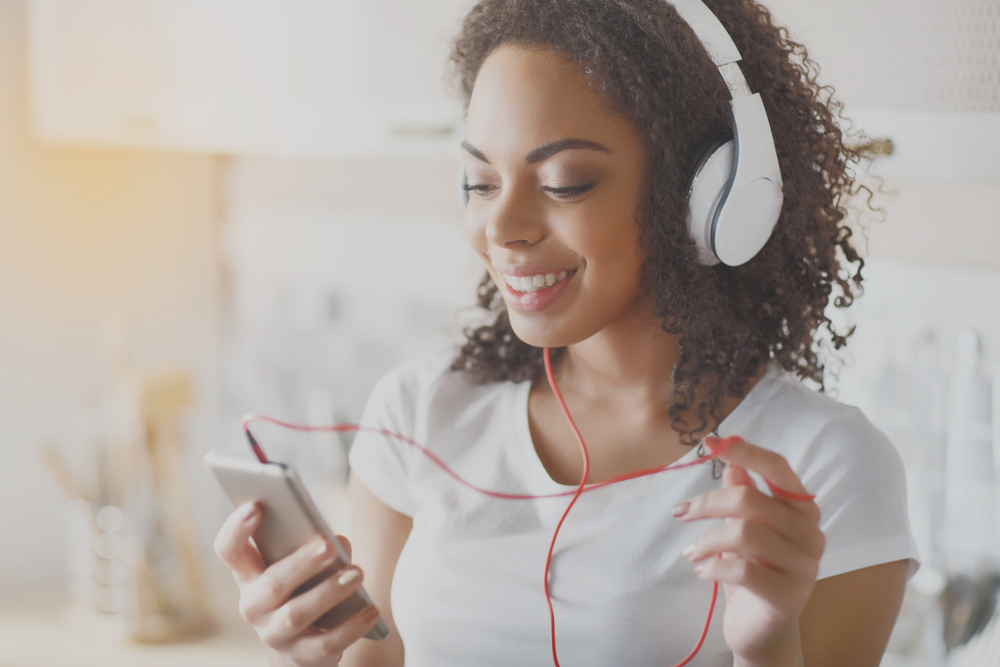 The podcast has come a long way in the past decade or so. What started as a lark has evolved into a serious way to spread ideas and engage in long-form storytelling. For the businesswoman, the last few years have been a booming time for relevant podcasts. Here are a few that delve into areas that are familiar to many of us.
How It Is
Produced by actress Reese Witherspoon and the women-centric website Hello Sunshine, how it is dove headfirst into the #MeToo and Time's Up movement that so stirred us all last year. Starting in April 2018, host Diane Guerrero (actress in Orange Is The New Black and Jane the Virgin, and author of the memoir In the Country We Love: My Family Divided) spoke with #MeToo founder, Tarana Burke, author Rebecca Traister, actress Gabrielle Union, and a dozen other fascinating and insightful women navigating creativity and careers. They're telling their own stories in their own words. Season Two launched Nov. 18, 2018, with an emphasis on the concept of values—"from making money to building the arc of our lives."
Switch, Pivot, or Quit
Would switching careers help? Do we need a less dramatic change? Do we need a larger, even more dramatic change? Switch, Pivot, or Quit host, Ahyiana Angel, talks candidly about her own experiences and with others to foster personal development and self-help in those considering a career change. The podcast features interviews with women who have successfully switched careers.
A Milli
Who doesn't want to be a millionaire? Get an inside look at how professional women amassed a minimum of one million in funding, sales, subscribers, net worth, etc., in business in the diamond-studded podcast A Milli—milli, of course, being a play on million. "You'll learn the tactics they tried early on, when they knew what they were doing was working, and what success means when you have achieved A Milli."
Skimm'd From The Couch
The beloved quick-read newsletter, theSkimm, started with the goal to "make it easier to live smarter." With their podcast, Skimm'd From The Couch, cofounders Carly Zakin and Danielle Weisberg have made it even easier. In 2012, they started theSkimm from a couch, and now they're inviting powerful female leaders to sit down and chat about everything from celebrating career wins to the worst advice they've ever received. In a nutshell, they strip away all the fluff and sugarcoating to get right to the heart of issues.
Women at Work
This is a predictably great podcast by the creators of the Harvard Business Review. Women at Work is a series of conversations about the workplace, and women's place in it. One of the great things about the Harvard Business Review is its emphasis on networking and community building through business. Hosts Amy Bernstein, Sarah Green Carmichael, and Nicole Torres are all editors at the Review.
Death, Sex and Money
The provocative title says it all. This interview-style podcast discusses the big questions "often left out of polite conversation," said host, Anna Sale. The podcast—launched in 2014 by WNYC Studios—features celebrities and experts, as well as guests with little-to-no name recognition. Death, Sex and Money is a fun exploration of questions unasked at the intersection of career, personal growth, and the eventual end.
Thrive Global Podcast
Hosted by working woman icon Arianna Huffington, the Thrive Global Podcast reveals how highly successful people prioritize well-being—instead of spiraling into burnout and overwork—and how this has made them happier and more successful. It often features tips, tools, and little steps toward transforming our life from surviving to thriving.
No Limits
Emmy Award-winning journalist Rebecca Jarvis brings her expertise in business, technology, and economics to No Limits. This podcast profiles women who have managed to find sustained business success, and the trajectory that brought them there. Where people begin is often surprising.
Pretty Big Deal
Model Ashley Graham is known for breaking body-image barriers. Her new podcast, Pretty Big Deal, explores culture, beauty, business, and self-worth in candid, insightful conversations with some of the world's most influential women.