Featured Member: Katherine Bell Empowers and Educates Women About the Safe Handling of Firearms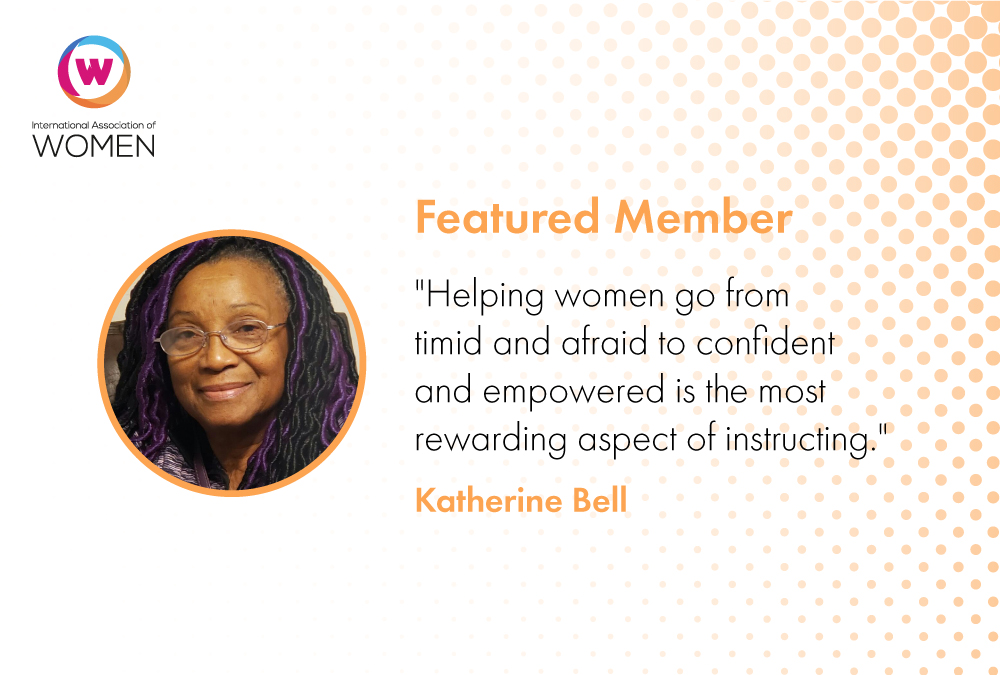 Inspired by others, Katherine Bell started a company to empower and educate women about the safe handling of firearms.
Meet IAW members in Featured Members, a weekly column where members highlight their careers and businesses. VIP and Influencer Members: to be featured in Member Spotlight, submit the form here or contact us at memberservices@iawomen.com.
Passionate About Protection
I became interested in firearms when it became apparent that crime was on the rise in my area and that protecting myself from harm is my responsibility. After joining The Well Armed Woman (TWAW), I met Carrie Lightfoot, Owner/Operator of TWAW and Rhonda Allen, our State Leader.
Both of these women inspired me to start my own company, Martin County Firearms Academy, where I help to equip, empower and educate women in handgun shooting. I provide all levels of instruction, from beginner to experienced shooter.
Advice & Tips
Taking a class is great! It helps you to start to understand the ins and outs of safe gun handling, but it doesn't make you an expert. Practice does. If you have any questions about safe gun handling, please contact me. I am neither a law enforcement nor a lawyer; if I don't know the answer I will try and help you find it.
Growing the Business
Helping women go from timid and afraid to confident and empowered is the most rewarding aspect of instructing. As I look to the future, I want to grow my business and eventually accomplish these two goals: Create a state-of-the-art facility for training and instruct 1 million women and people of color to shoot handguns.
IAW has given me a new platform in which to present my business and learn how to market my business. My advice to other members is to never be afraid to ask questions.
Do you want to connect with like-minded women and grow your career or business? Learn how IAW can help you to dream, rise and lead your way to success. Click here.