A Passion for Helping Others Plan for a Secure Future Continues to Inspire Jessy DeFreitas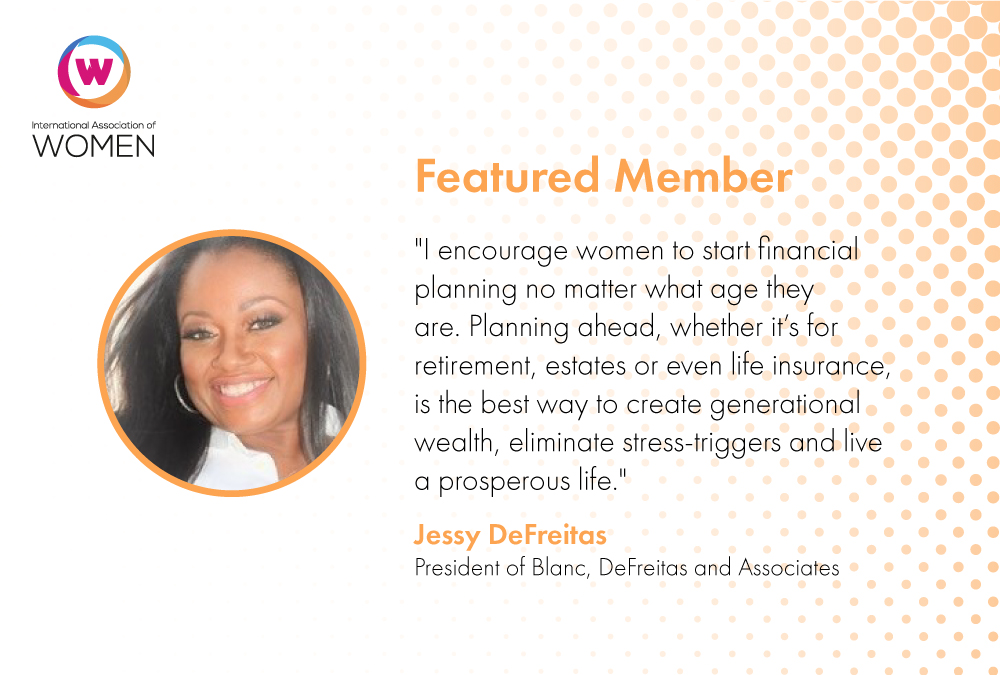 Never Give Up
I started in the financial planning industry 30 years ago after graduating college and landing my first job in estate planning in New York. Being able to help others plan for their future and secure a prosperous life pushes me each day to never quit, no matter what obstacles may take place, especially during these difficult times.
In the past 30 years, I've served in different states, completed numerous professional certifications and taught at renowned institutions. Now, I own a business that provides services anyone can benefit from. As President of Blanc, DeFreitas and Associates, I specialize in life insurance, estate and retirement planning, health insurance and business succession planning.
Have a Plan
I encourage women to start financial planning no matter what age they are. Planning ahead, whether it's for retirement, estates or even life insurance, is the best way to create generational wealth, eliminate stress-triggers and live a prosperous life.
Don't allow where you currently are to affect where you're going. As a mother and grandmother, I too know that things can spiral out of control, but we must remain strong and know that we are destined for greatness!
Challenges, Rewards and the Future
One of the most challenging things I face in my career is trying to help people who have been mistreated by someone who didn't prioritize their future when helping them plan financially.
The most rewarding part is helping those people see that they can build not only trust but a relationship with me as their financial/insurance planner. I help them achieve goals they thought they couldn't on their own. Hearing someone tell me they can't believe how their life has changed since working with me warms my heart.
My goal for this year is to help at least 100 women and men learn about what financial planning is and train them to become part of my team. I believe if there are more genuine and educated people in the world whose goals are to help others have a bright future, there would be less stressed, unemployed and bankrupt people.
Making Connections through IAW Membership
I look forward to being part of this sisterhood and I can't wait to connect with other members. I am always a call, message or email away. If anyone has life insurance, retirement, estate or health insurance questions, I am always here to help!