Featured Member: Nageen Riffat is Helping Women Entrepreneurs Achieve Their Goals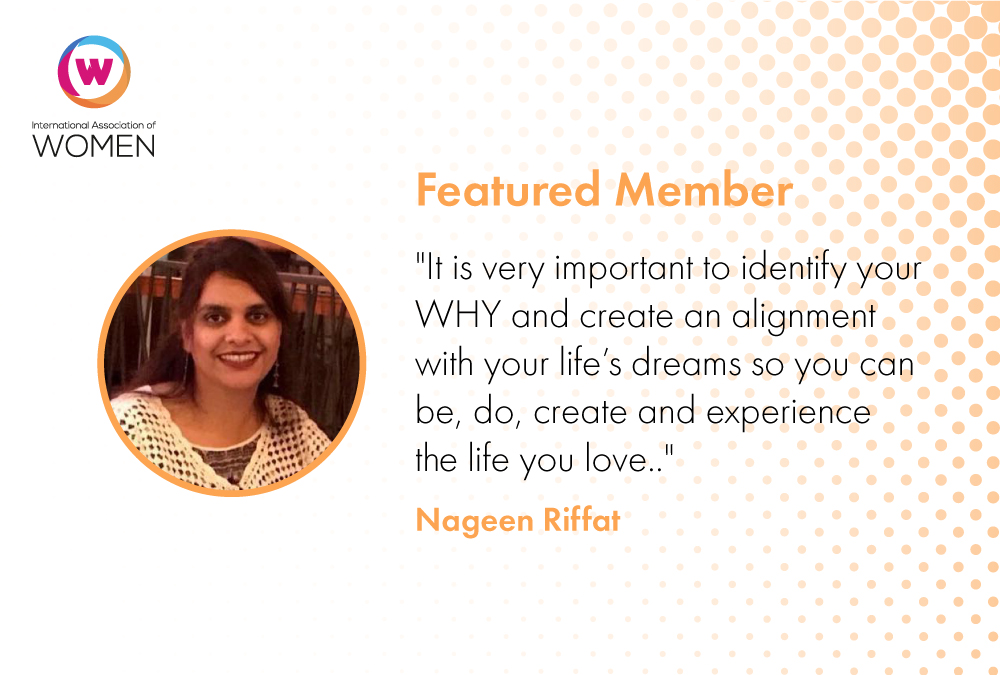 Finding refuge in the United States after fleeing an abusive marriage, Nageen Riffat (aka Nyn) created a company that helps women entrepreneurs achieve their goals.
Safety, Support and Giving Back
It all started after my struggle in getting out of an abusive marriage, fighting for custody of my sons (which I was denied because of Shariah Law) and then coming to the U.S. as a refugee with my sons.
Once I found the safe haven here in the U.S., although I had a corporate job, I felt the need to give back to this community who supported me and my children during the toughest times. I formed Nyn's Dreams, a coaching and consulting company in West Haven, CT. The focus is on helping women entrepreneurs. Using my skills in business planning, diversity and inclusion, mindset coaching and taking businesses to the next level, I guide clients throughout their journey so they achieve the best and continue to do positive things for the world.
The Big Picture
It is very important to identify your WHY and create an alignment with your life's dreams so you can be, do, create and experience the life you love. Always have the 'big picture vision' and then plan your daily, monthly and yearly goals around them. It is important for you to believe in yourself and not surrender to self-doubt.
Women have fear and self-doubt deeply rooted in themselves. In my work, it is not always easy for me to pull them out of it because it makes them play small, although they have the potential to win big. The most rewarding part of my career is when I see women achieving their dreams because I helped them through and believed in their dreams.
Future Goals
I hope to evolve as an expert in women economic development, diversity and inclusion, and transform Nyn's Dreams into a platform where women come with the belief that we are going to help make their dreams happen.
Continued Support from IAW
I have recently joined this organization and am still exploring its enormous impact. I find all the articles and learning resources very helpful and I'm positive IAW will pave my way to get to my dreams with integrity and influence.
My advice to other members is to be more active in IAW's virtual community. Help each other to grow by referring each other's work so more and more women join IAW and give their best to the organization and the world.
Website: www.nynsdreams.com 
Follow Nyn's Dreams on Facebook
View IAW Member Profile
Do you want to connect with like-minded women and grow your career or business? Learn how IAW can help you to dream, rise and lead your way to success. Click the Learn More button below.